Kam Drive-In development plans in the works, but still years away
Published: Jul. 22, 2011 at 1:48 AM HST
|
Updated: Jul. 22, 2011 at 2:58 AM HST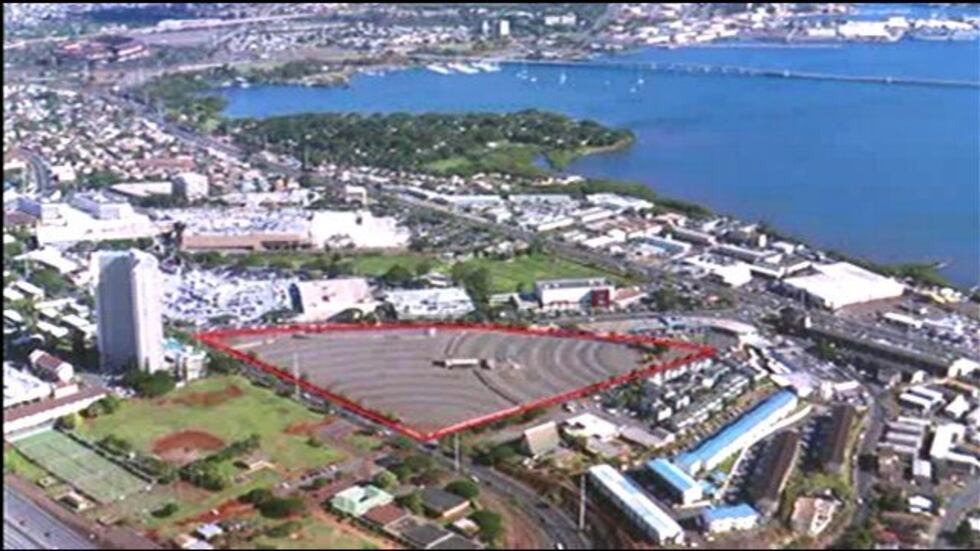 By Ben Gutierrez - bio | email
AIEA (HawaiiNewsNow) - It's been more than a year since plans were unveiled to build on the old Kam Drive-In site. And while no shovels will be turning earth anytime soon, neighboring residents still had their concerns, which they aired at a town hall meeting Thursday night.
Those concerns include the fact that the plans by landowner Robertson Properties are still on the table, including a proposal for apartments and some commercial space on the property.
"I would prefer that the space be developed as a park, and be open space," said Robert Durick, who lives along Kaonohi Street near the drive-in site. "That's not going to happen. The area's going to be developed. I want it to be developed in a way that serves the community."
The most controversial part of the plan calls for three 35-story residential towers, which some said will increase congestion in an already crowded area.
"We see with Lele Pono (condominiums) where I live, and then the bigger building behind Lele Pono, and imagine multiplying that three times," said Bill Stitchnot.
But there are some residents who are not opposed to the idea of having more residential units available close to town, in areas that are already developed.
"I look towards the future and think that this is going to offer opportunities for my son to have affordable housing to live in  that's not way out on the Ewa plain," said Aiea resident Shannon Kaaa.
Those who attended the meeting heard that while there are plans, they are not concrete yet.
"We're still kinda trying to figure out how much residential towers they want, what the project will actually look like," said Rep. Blake Oshiro (D-Aiea, Halawa Heights), who sponsored the meeting. "So we're going to have to wait and see what the application, when they finally submit it, looks like."
The developer also still has to get city approval for a zoning change that would allow the residential use, which could still be months away.
"We're not talking about any shovels going in the ground or any tractors bulldozing anything for at least a couple years, if it ever happens," Oshiro said.
Still, one resident noted that there are no supermarkets in the neighborhood right now.
"If there is a supermarket, if there is good parking for it, and it is not impossible to get there because of traffic, I'll shop at that supermarket," Durick said. "But it could be impossible, and it could be that I could be cursing the development when I try to go to church on Sunday mornings."
Copyright 2011 Hawaii News Now. All rights reserved.