Chinatown sidewalk rule riles some merchants
Published: Jul. 18, 2011 at 8:20 PM HST
|
Updated: Jul. 18, 2011 at 10:59 PM HST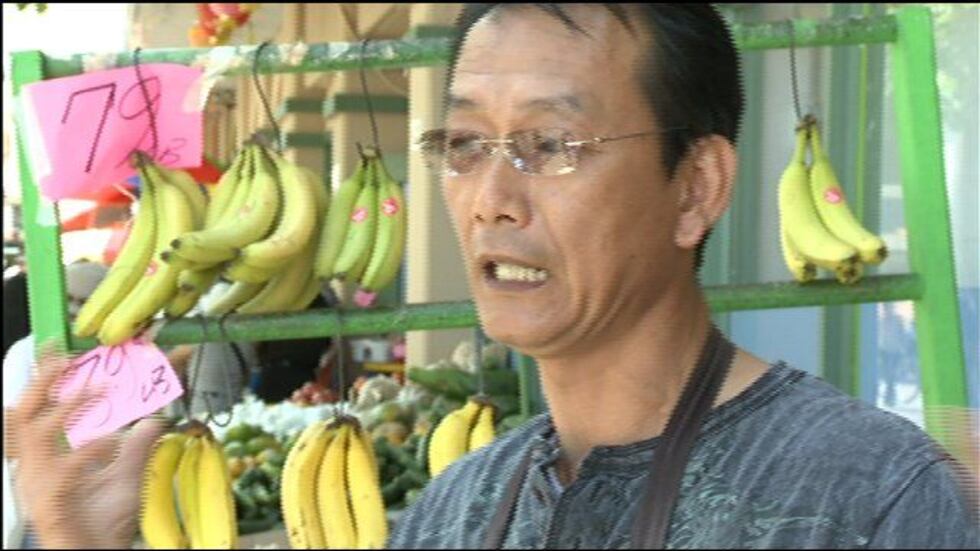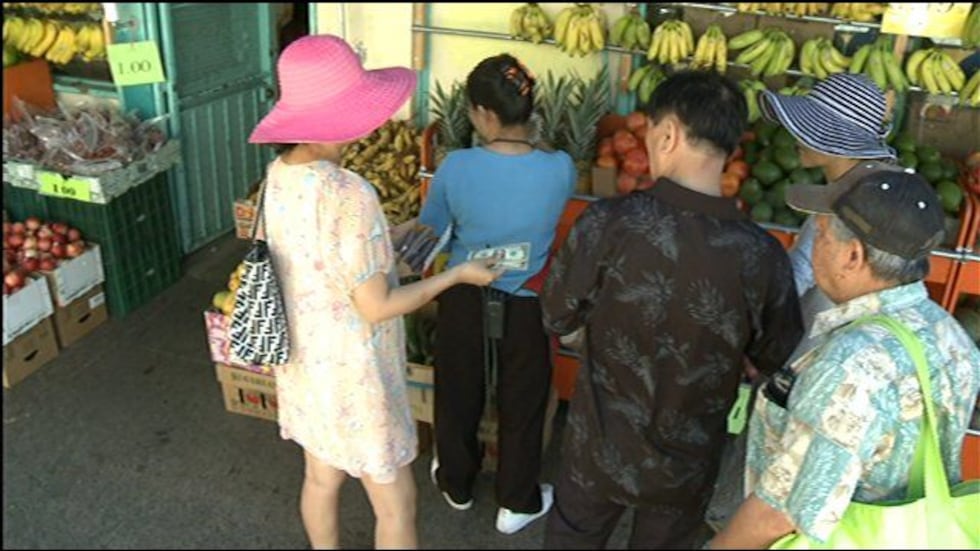 HONOLULU (HawaiiNewsNow) - A vegetable stand on Hotel Street is an extension of the Chinatown supermarket that sits behind it. But it's also violating a city law that sets boundaries on storefront displays.
The confrontation between merchants and Honolulu police comes and goes. Periodically, cops crack down on proprietors who violate the ordinance.
"I'm very strict on the law. They still give me a ticket," Dana Daody said.
She owns a tiny supermarket on Kekaulike Mall. The rule lets her and her fellow Chinatown merchants peddle their goods in front of their stores -- up to eighteen inches from the wall on King and Hotel streets and up to four feet on the mall.
But some shop owners stretch the boundaries.
"Getting that extra inch is a big thing," Chinatown merchant Paul Min said.
He's a stickler for the rules, sometimes measuring storefront displays and urging violators to scale back.
"You can see the difference right here," he said, pointing to a wooden fruit and vegetable cart. "They did follow the rules and regulations. They cut it down to fit right in."
Min said police cracked down a few days ago. On Monday, we still found violations.
Proprietor Chak Meng Kuan said he got a ticket for the display in front of his Canton Market on King Street.
"He has been cited for the eighteen-inch limit," his son, Billy, said.
Kuan promised to move his merchandise back later.
Min said some store owners risk a fine to make a sale. They think the farther from the store front, the better the food looks.
"It looks much fresher to customers. It's like it just came off the boat, came off the plane," Min said.
Penalties start at $100 for the first citation, $250 if you get cited again within two years.
"I had to go to court three times," Daody said.
Min wants all merchants to comply.
"We just want to get everybody to be with the system," he said.
The ordinance calls it a safety and access issue.
Chinatown sidewalks are narrow. Adding merchandise to them makes them even smaller and an ongoing source of contention.
Copyright 2011 Hawaii News Now. All rights reserved