Sale of novelty lighters outlawed in Hawaii
Published: Jul. 13, 2011 at 11:09 PM HST
|
Updated: Jul. 14, 2011 at 1:00 AM HST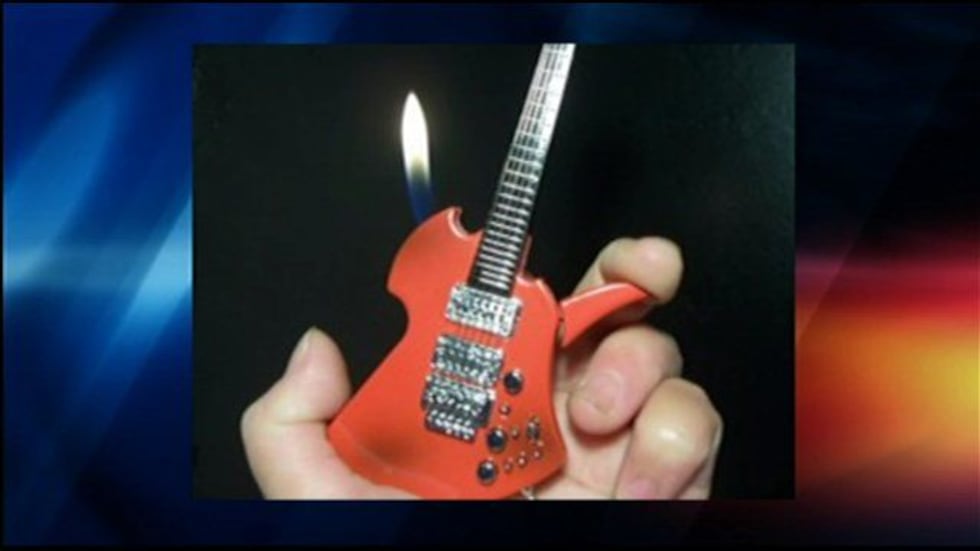 By Brooks Baehr - bio | email
HONOLULU (HawaiiNewsNow) – As of Tuesday, July 12 novelty cigarette lighters can no longer be sold legally in Hawaii. The ban is part of a nationwide trend to keep children from starting fires with the kind of lighters they may be most tempted to play with.
The new law forbids the sale of novelty lighters including those depicting "cartoon characters, toys, guns, watches, games, musical instruments, vehicles, animals, food, or beverages." It also makes it illegal to sell lighters that produce sound or music or that have "flashing lights or illumination."
The Honolulu fire Department, which supports the new law, says novelty lighters may look like fun, but kids do not realize how dangerous they can be.
"Children are naturally curious. They will imitate what they see adults do. And we have had fires in the past that have had both injury and fatality caused by children playing with a lighter," said Honolulu fire Captain Terry Seelig.
Seelig said that every year in Hawaii about a half dozen structure fires are started by children playing with lighters.
Standard lighters are still legal to sell. Souvenir lighters, brightly colored lighters, and logo lighters are still okay to sell.
Violating the new law is a misdemeanor offense punishable by not more than one year in prison or not more than a $1,000 fine.
Hawaii News Now visited several liquor and convenience stores Wednesday, the day after the law went into effect. No one in any of the shops was aware of the new law and countless merchants around Hawaii are still selling novelty lighters.
Copyright 2011 Hawaii News Now. All rights reserved.