Filipinos now second-largest racial group in Hawaii
Published: Jun. 17, 2011 at 1:29 AM HST
|
Updated: Jun. 17, 2011 at 3:12 AM HST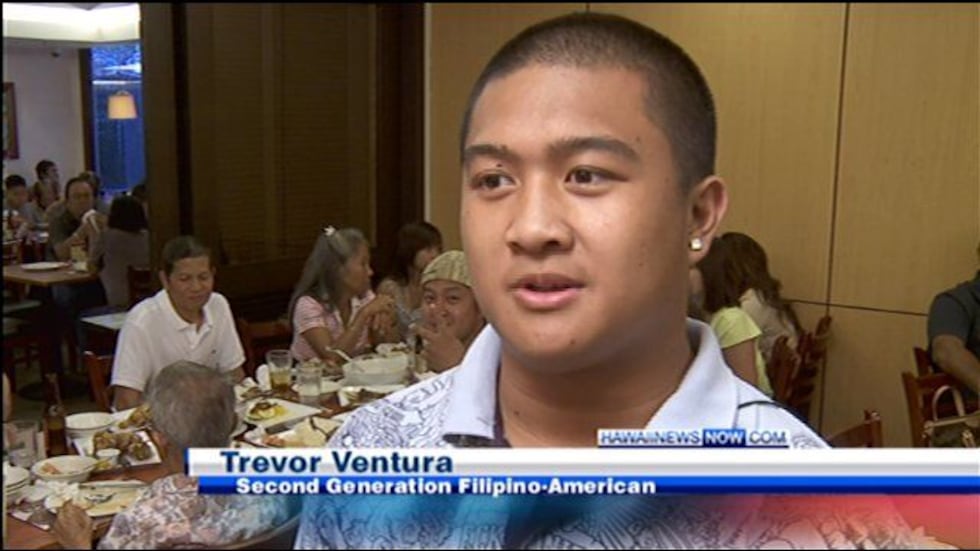 By Ben Gutierrez - bio | email
HONOLULU (HawaiiNewsNow) - New figures from 2010 U.S. Census show that Filipinos and part-Filipinos now make up the second-largest racial group in Hawaii.
Japanese or part-Japanese were second in the 2000 Census, behind whites or Caucasians, who were the largest group in 2000 and 2010.
There are two reasons for the largest Filipino population.
"First, immigration," said Dr. Amy Agbayani, director of the Student Equity, Excellence and Diversity program at the University of Hawaii at Manoa. "We're number one in the number of immigrants coming in every year, and we have been since 1965.
"Secondly, it's a young population, and so they are having more and more children," Agbayani said. "Other groups, such as the Japanese Americans, are an older population, and are therefore not having children.. So you have young immigrant families and young Hawaii-born families that are accounting for the increase."
Those identifying themselves as Filipino or part-Filipino increased 24 percent from the 2000 Census.
"Filipino identity is stronger, so a lot of mixed Filipinos will also identify as Filipino," Agbayani said, something that they would have been less likely to do in the past.
The Filipino identity showed up at Max's of Manila, part of a popular Filipino restaurant chain that opened a new location in Kalihi. Inside, my aunt, Avelina Dulay, was celebrating her 89th birthday. Dulay immigrated here in 1967 with her daughter, Editha Gudoy, who now operates a travel agency.
Editha's daughter, Benedith Ventura, said Filipino identity wasn't as strong when she was growing up. "I think we tried to shy away from being 'fresh off the boat,'" Ventura said. "We just didn't want to be identified as Filipino when we were growing up."
But that is different now, with her children.
"They go to school wearing a Filipino shirt, and they're showing their Filipino flags on their cars. so they have a stronger identity, and a stronger sense of pride," she said.
Ventura's son, Trevor, is going to college on the mainland with a stronger sense of cultural identity.
"I was brought up to respect my culture and to respect my elders, and that's what I've been living by my whole life," he said.
"As a member of my Filipino club in the school, I think we're the second-largest club on our campus, next to the Hawaii Club," Trevor added.
Even with the population gains, Dr. Agbayani said there are still some shortfalls, "such as the fact that we're not doing well and are under-represented in college at the University of Hawaii. We have to make sure the public schools are more responsive to the children that are non-English speakers."
There was only one other change in the list of the ten largest racial groups in Hawaii. Marshallese, who didn't even show up in the 2000 Census, were the tenth-largest group in 2010, displacing Tongans to eleventh-largest.
2000          2010          Growth
White          294,102      336,599     + 14.4%
Filipino        170,635      197.497      + 15.7%
Japanese     201,764      185,502      -  8.1%
        POPULATION BY RACE ALONE OR MIXED 
2000            2010          Growth
White          476,162       564,323      + 18.5%
Filipino         275,728      342,095      + 24.1%
Japanese     296,674      312,292       + 5.3%
Source: U.S. Census Bureau
Copyright 2011 Hawaii News Now. All rights reserved.