Private music room at Iolani Palace restored; opens to public Monday
Published: Apr. 17, 2011 at 3:43 PM HST
|
Updated: Apr. 17, 2011 at 11:35 PM HST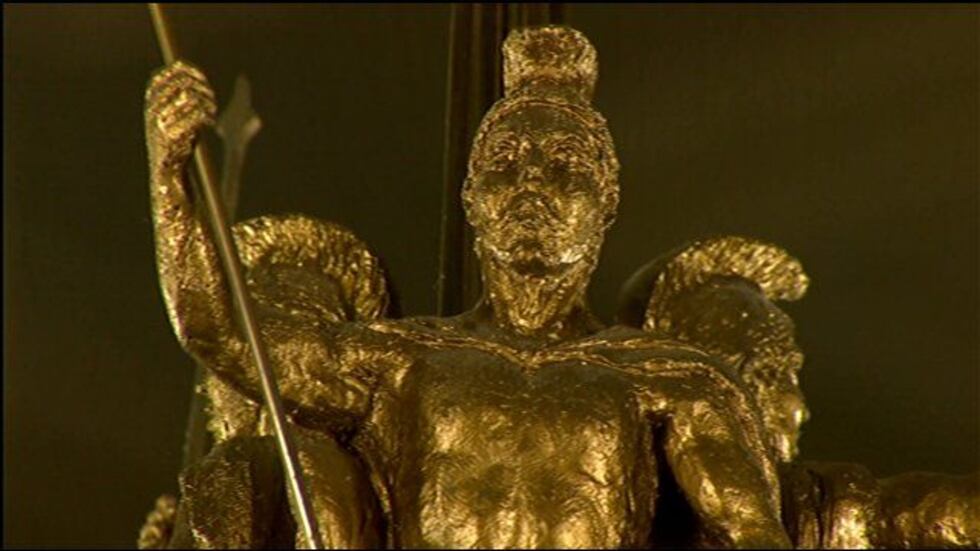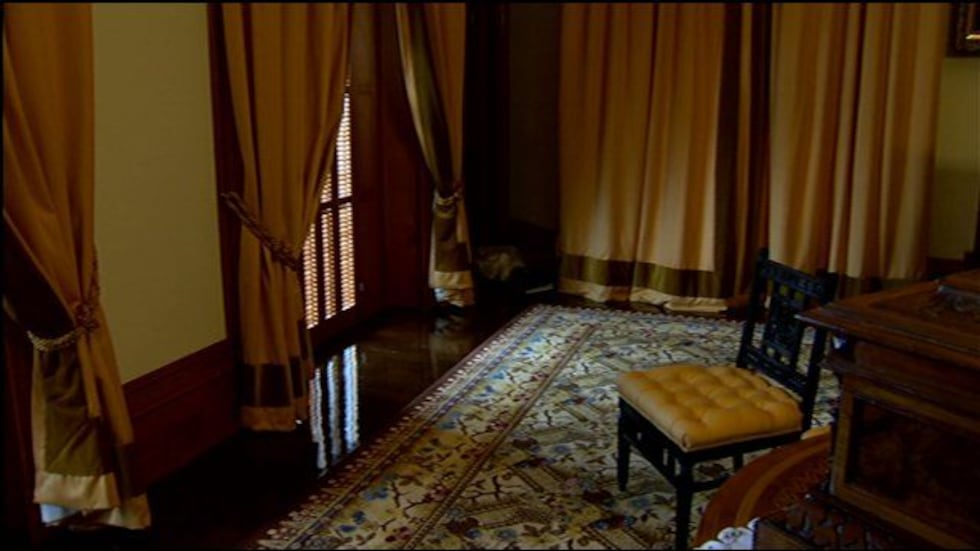 By Ben Gutierrez - bio | email
HONOLULU (HawaiiNewsNow) - For the first time since the overthrow of the Hawaiian Monarchy in 1893, a room at Iolani Palace has been restored to how it may have appeared during the time.
Restorers said it was a challenge, since there were virtually no pictures of the room from the period.
"This was often referred to as the King's private drawing room, and it would have been a space for family and friends to gather and for conversation and music making," said Iolani Palace curator Heather Diamond.
One of the challenges was recreating lost items. For example, a wooden and glass cases that held a silver model of a yacht, a favorite of King Kalakaua's, was lost after the overthrow. Craftsmen from Martin & MacArthur recreated it, based on a single grainy photograph.
"It's made out of walnut with a koa base," said Michael Tam of Martin & MacArthur. "And so walnut would have been the wood that the case would have been made with over a hundred years ago as well."
The original draperies for the room were recreated, thanks to fragments of the original braided tie-backs.
"With research and knowing about construction of window treatments in the 1880s, it's possible to factor out how they were made and what kinds of materials we would want," said Celia Oliver, the textile expert who oversaw construction of the new drapes. She personally installed the new draperies Friday.
The carpeting was recreated using publish descriptions from visitors.
"It is a very distinctive kind of pattern," said Deborah Kraak, a textile and period interiors expert and researcher." It was something that was in style in the late 1870s, early 1880s, and that was the 'Anglo-Japanesque' style. English Japanese. The height of fashion."
There are some original pieces returning to the room. They include a throne from King Kamehameha III, and a table with two tusks. Palace officials said the two tusks were separated for more than a hundred years, with one of the tusks coming back to the palace from the mainland.
The whole project began more than five years ago, and cost more than $250,000, with most of the money coming from private donors. Restorers said it was a mission.
"It was a challenge, and it was also terrifying because it's a high-profile thing. It is not just any old client. It is Iolani Palace," said Kraak.
"It's the dream of a lifetime to do this. To get it so right that you feel that you are really honoring the King and the Queens, and making it what's their home, and getting that right."
The room will open to the public on Monday.
Copyright 2011 Hawaii News Now. All rights reserved.