House Republicans question amount of paid time off for state workers
Published: Apr. 14, 2011 at 11:09 PM HST
|
Updated: Apr. 15, 2011 at 3:25 AM HST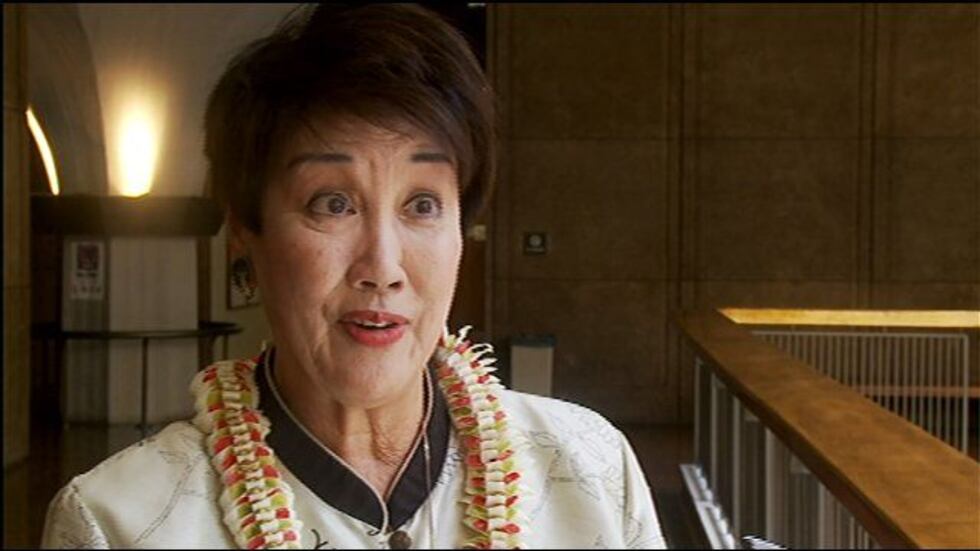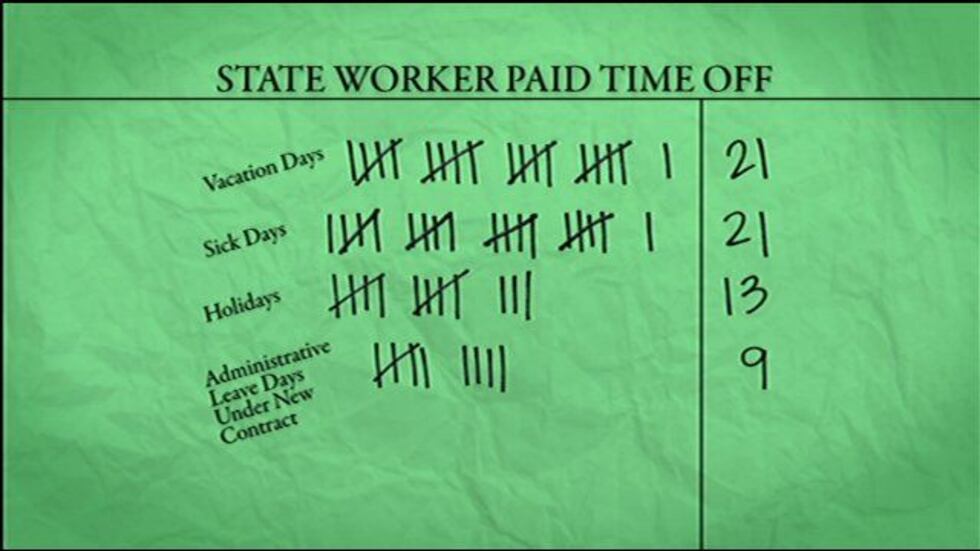 HONOLULU (HawaiiNewsNow) - More than 28,000 HGEA workers will start voting on their new contract next week.  Among the changes are a five percent pay cut and splitting health care costs with the state 50/50.  But workers will also be given nine additional paid days off a year.  That has some lawmakers scratching their heads?
House republicans say state workers should not be getting anymore paid time off and here's why, they get 21 vacation days, 21 sick days, 13 holidays and under the new agreement they would get an additional nine administrative leave days.  That makes a grand total of 64 days off each year.
"It's a far cry from what the private sector gets," said House Rep. Barbara Marumoto, (R) Waialae, Kahala, Diamond Head.
And unlike some private sector companies the vacation and sick days accumulate so if public employees don't use them they just add up until they leave or retire. Vacation can add up to 90 days. There is no limit for sick days.
"They get paid when they retire so they get a big lump sum back, so it's a nice gravy train to be on," said Rep. Marumoto.
According to the state employee booklet workers also get time off for election days, parent- teacher conferences, disaster relief and to donate blood or bone marrow.
"It's very difficult for us to function. It was difficult when we had furloughs and in essence we're kind of getting paid furloughs," said Rep. Marumoto. "Definitely we should not try and give them any more time off. We need the services."
The Governor's office says the extra paid time off has no fiscal impact to the state and because employees are now no longer furloughed the offices will stay open.
The union takes exception to the republicans view saying, "Once again, the Republicans are using bogus math to further their own ideological agenda and attack government workers.  It seems especially curious that they are crying foul with the HGEA tentative agreement when a mere two years ago they were silent as Governor Linda Lingle shut down government two days a month with her furlough plan," said Randy Perreira, HGEA Executive Director, in a written statement. "Their continued rhetoric that 'labor costs make up almost 70 percent of our state budget' is misleading because government is in the business of providing services, not manufacturing goods - therefore it's understandable that labor costs would be higher because outside of overhead and resources, government pays only for personnel costs."
The new state human resources director also responded to the House Republicans concerns.
"There is no doubt that the proposed HGEA contract will result in better services.  Currently, Government services are unavailable two days each month (more than 10 percent of the customary working time) due to furloughs.  The elimination of furlough days will increase staff productivity as well as restore services, reduce backlogs, and decrease current delays in providing services," said Sunshine Topping, State Department of Human Resources Development Director, in a written statement.
The state employee booklet admits its vacation benefit is tough for other employers to match.  That most private companies offer an average of 10 days of vacation a year.  To see the summary of employee benefits for State of Hawaii employees click here.
Copyright 2010 Hawaii News Now. All rights reserved.