Towel chip cutting down hotel theft
Published: Apr. 14, 2011 at 9:59 PM HST
|
Updated: Apr. 15, 2011 at 12:07 AM HST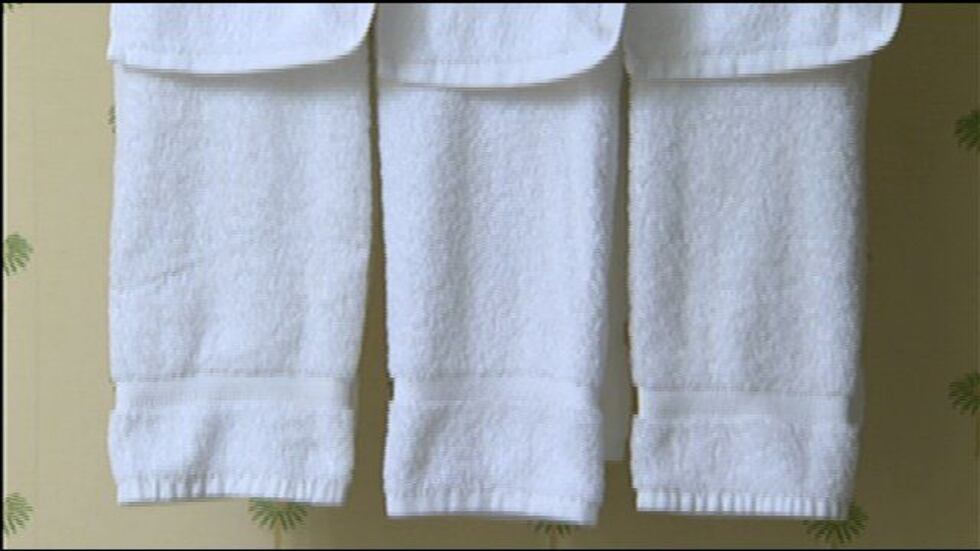 WAIKIKI (HawaiiNewsNow) - Sad to say but some hotel guests help themselves to hotel property and the thefts can add up to thousands of dollars a month.
The thievery can be easy to rationalize.
"I don't think we're very honest to do it. But it's always a souvenir," California visitor Nancy Conley said.
Now a Miami based company called Linen Technology Tracking has created an anti-theft device.
"With this system they're able to keep real-time inventories of their linen, their towels, their sheets, their bath robes," said executive vice president William Serbin.
The Aqua Palms hotel doesn't have it but if it did tiny radio frequency ID chips would be sewn into towels, robes and other linens so hotel security would know if an item was leaving the building.
On average hotels lose five to twenty percent of towels, sheets and robes every month. The chips also help a hotel keep a running inventory.
"Whether it's down in the laundry or up in a storage closet, we're able to see the amount of linen at each specific point," Serbin said.
Aqua Hotels and Resorts president Ben Rafter marvels at the technology but said he's not sold on its cost effectiveness.
"We know when every robe goes missing. So I don't really see that as a big issue for our hotel," he said.
So far, Linen Technology's sold chips to hotels in Miami, New York and Honolulu.
It's keeping the names secret while it secures a patent.
Serbin said theft of pool towels at the Honolulu hotel plummeted from 4,000 to 750 a month, saving the hotel $16,000.
But hotel guests we spoke with were split.
"I think it's a great idea. Cuts down on cost. Keeps honest people honest. There's no reason to take stuff that doesn't belong to you," Nevada resident Sandy Parks said.
"It seems like it will increase the cost, maybe, in the long run just to add the chips to the towels," California resident Vivian Chicconi said.
Linen Technology won't say how much the tracker system costs. But Serbin said hotels are calling them.
So if you're tempted to take what isn't yours -- consider this a warning.
Copyright 2010 Hawaii News Now. All rights reserved