Honolulu Councilman lashes out at state lawmakers
Published: Apr. 13, 2011 at 9:20 PM HST
|
Updated: Apr. 14, 2011 at 12:36 AM HST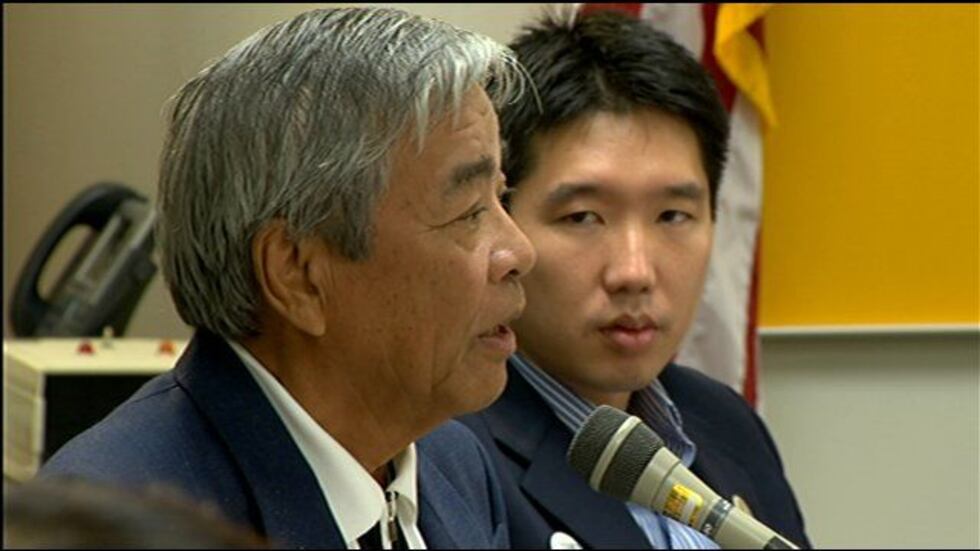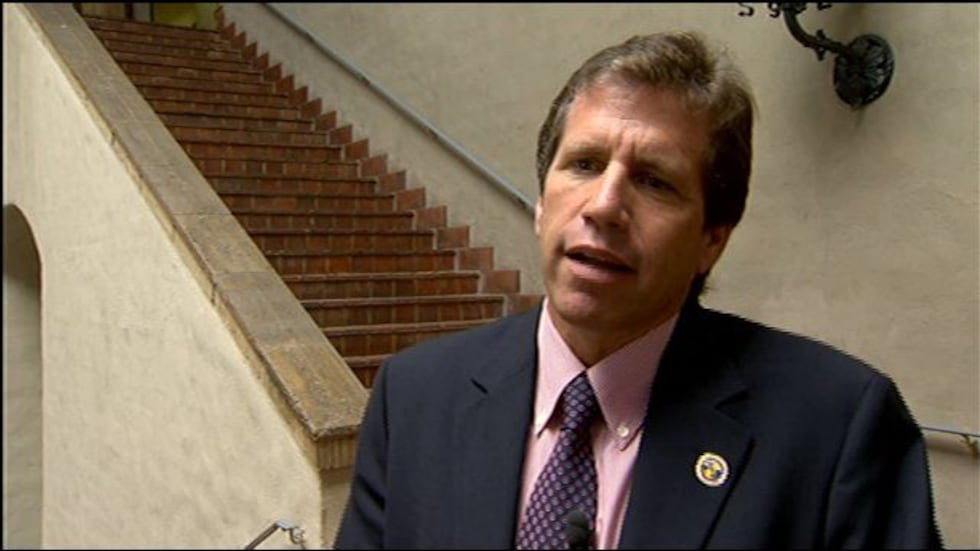 HONOLULU (HawaiiNewsNow) - Politicians are getting feisty over rail transit money and some are turning on each other as there are accusations of greed and skimming off the top.  It all came to a head at a special meeting at the Honolulu City Council this morning.
"Don't piss the legislature, members of the legislature because it will not do us any good," said Councilman Romy Cachola, during the council meeting.
"You know to piss them off over there that wasn't my intention. My intention all along in this is to call out an injustice. To call out what's not fair play," responded Councilman Tom Berg.
Committee hearings at City Hall aren't usually this heated but Councilman Berg is fired up. The city passed the half percent tax to fund the Honolulu rail transit project.  The state is collecting that money and charging a ten percent fee.
Berg says there's no way it should cost that much claiming the state is "fleecing" $16 million a year from taxpayers and "profiteering" off the rail tax.  He wants to get the money back and he's using other words like "greedy" and "bad faith."  But angering the state scared some fellow city council members.
"Everything is possible. They can make our life here in the city council miserable," said Cachola. "Putting gasoline on a fire is not, I believe we shouldn't do that."
"You cannot separate these very, very inflammatory remarks with the resolution," said Councilman Breene Harimoto.
"I don't think any of us question the validity of (Councilman Berg's) arguments, but perhaps he was a little bit too passionate in his zeal to recover these funds for our county," said Councilman Ernie Martin.
"I am speaking on behalf of District 1 who can't take it anymore, enough is enough. So if you want to ask me to retract or table, I can't let down 45,000 people on the Leeward coast or all the voters in 2008 that want this rail to come.  Go rail go, bring it on! They're pissed. They're the ones that are pissed!" said an enthusiastic Berg.
"There are times members when you need to take a stand, to send a message, and not have to worry about ruffling feathers or worry about how the other side might react. This is your job," said City Council Chair Nestor Garcia, during the meeting. "Councilmember Berg has reminded us and reminded the people across the street that this is still an issue we need to deal with and it will not go away."
Despite the backing from Council members Nestor Garcia and Ikaika Anderson, Berg was disappointed six of his own colleagues are letting the money go.
"We had 6 council members that felt that it was okay to condone and enable and justify bad behavior," said Berg, after the meeting adjourned and his resolution failed by a vote of 6 to 3.
So what's the state's response? The city negotiated and greed to the terms of the collection fee before it went into effect four years ago.  If the city doesn't like the way the state is collecting the tax they can go get it on their own.
"Well we can look at that. If there is a bill introduced we can look at it. The city did have the option if they thought it was a trivial matter. I'm not exactly certain what they're thinking. If they want to collect that tax themselves they clearly are able to if they want to," said State Senator David Ige, (D) Ways and Means Committee Chair.
"Government needs to take heed and we're going to watch every twist and turn you take so if you're going to profiteer off the rail tax I'm going to call you out on it," said Berg.  "I can't wait to put an end to the $16 million fleecing and the profiteering! Profiteering off the rail tax!"
Copyright 2010 Hawaii News Now. All rights reserved.