"No risk" from trace radiation in Hawaii milk
Published: Apr. 12, 2011 at 10:34 PM HST
|
Updated: Apr. 13, 2011 at 11:47 AM HST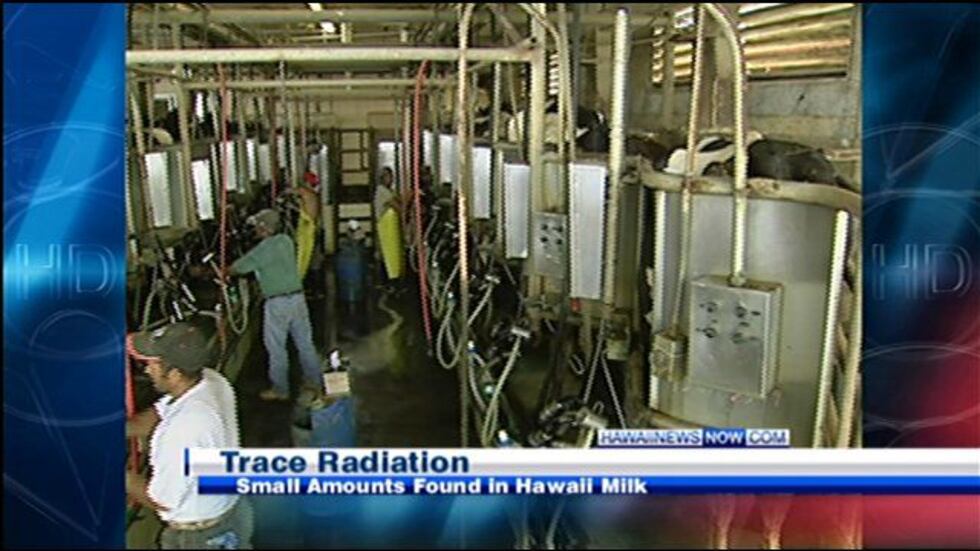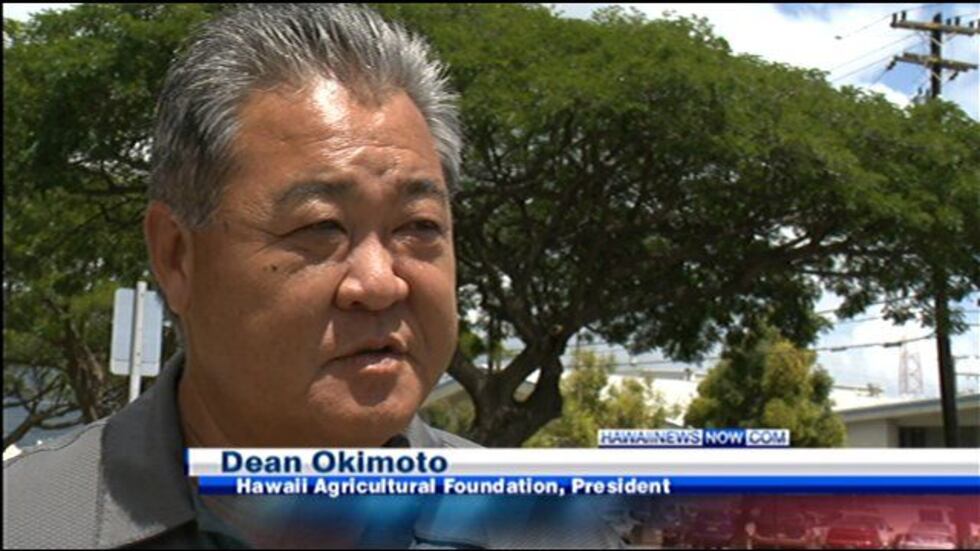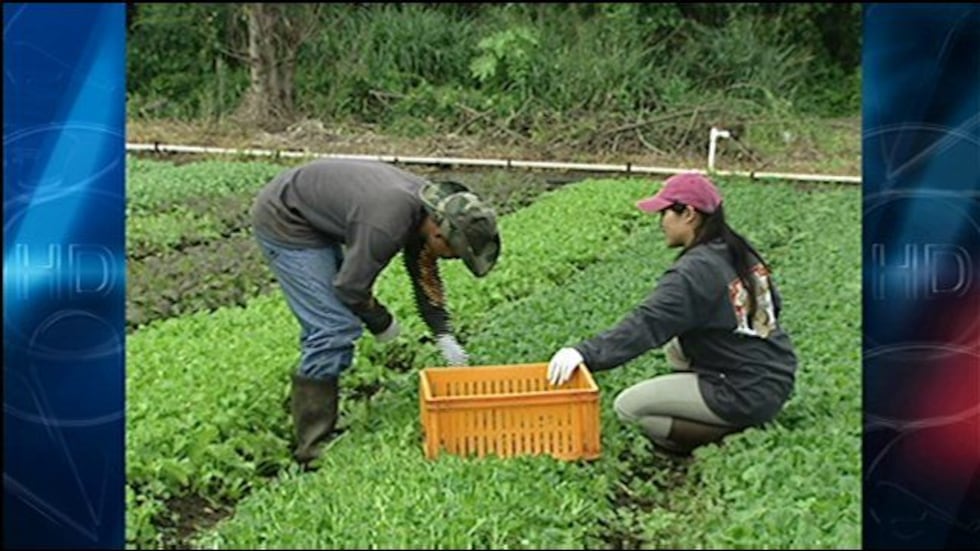 By Brooks Baehr - bio | email
HILO (HawaiiNewsNow) – Got milk? Then you may have radiation from the damaged nuclear reactors in Japan … but only a "minute" amount.
The Hawaii Department of Health has found trace amounts of radiation in milk from the Big Island. It is the first time food produced in Hawaii has tested positive for radiation from Japan.
Experts stress the radiation does not pose a threat to public health.
"There should be no concern over the safety of the milk. The milk is perfectly safe at these levels," said Lynn Nakasone, administrator of the Health Department's Environmental Health Services Division.
Radiation is measured in units called picocuries. Tests found 18 picocuries per liter of iodine-131 in Big Island milk. That is well below the Food and Drug Administration's "action level" of 4,700 picocuries per liter. The "action level" is the level at which milk might be pulled from store shelves.
"From 18 to 4,700, obviously that's a very very big difference, so there is no risk as far as Iodine is concerned," Nakasone said.
The Big Island milk had 43 picocuries per liter of cesium-134 and cesium-137 combined. The FDA "action level" for cesium is 33,000 picocuries per liter.
"So again we're looking at very very minute amounts of the two types of isotopes," Nakasone added.
Dean Okimoto, president of the Hawaii Agricultural Foundation, said he loves Big Island milk and such insignificant amounts of radiation will not stop him from drinking it.
"That's the only milk I drink because you know what? It tastes like milk still. I'm going to keep on drinking it," Okimoto told Hawaii News Now.
Okimoto grows lettuce, herbs, microgreens, and sprouts at Nalo Farms in Waimanalo. He is worried reports of radiation in Big Island milk will scare people away from all locally produced foods.
"The concern is that people are going to stop buying locally because they are scared that these levels are not safe or the food is not safe because of its radiation. But I mean I want to ensure people that it is (safe)," Okimoto said.
"These levels are so low. They are thousands below even being banned let alone being detrimental to your health, so don't stop buying local. That's the biggest concern, if it starts affecting our farmers in the pocket book," he added.
Nakasone said the Health Department will test milk again in a week or two. She expects radiation levels will have dropped. There are no plans to test leafy greens unless something happens to suggest there may be a spike in radiation coming from Japan.
Most of the milk sold in Hawaii comes from California. Radiation has also been found in the milk there, but like Hawaii the radiation does not approach what health officials would consider a level of concern.
Copyright 2011 Hawaii News Now. All rights reserved