Published: Jan. 6, 2011 at 3:55 PM HST
|
Updated: Jan. 12, 2011 at 1:10 PM HST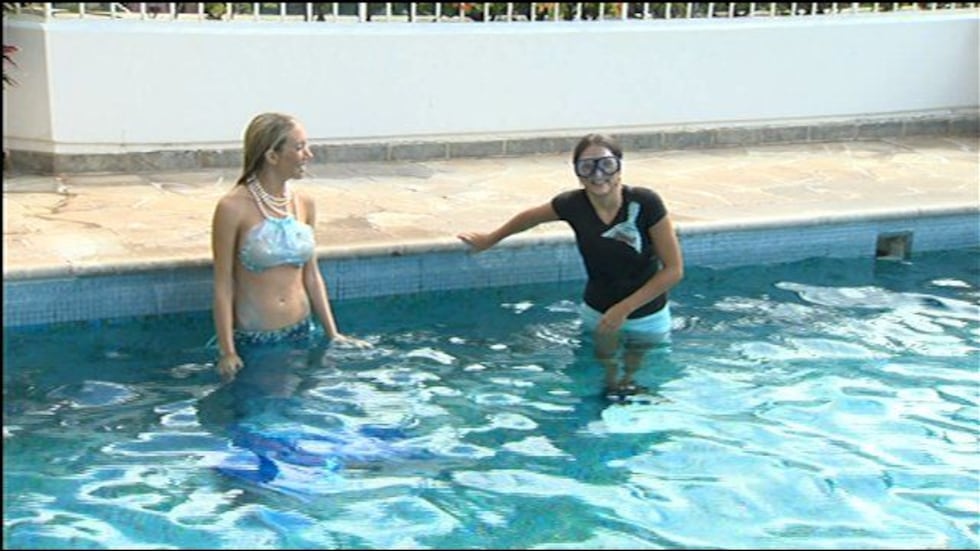 IHILANI, Oahu (HawaiiNewsNow) - Ever imagine yourself swimming gracefully like a mermaid at sea? Are you thinking about getting into shape in the new year? We might have the perfect thing for you.
The Ihilani presents "Fin to Fitness." This workout program will help you the obtain Balance, Coordination, speed, power, and agility, lose 300-700 calories and obtain a tighter and stronger butt, abs, back, and core.
See video for more information.
Mermaid Workout
Date: Wednesdays
Time: 11:00am - 12:00pm
Location: Ihilani Spa Pool
Price: $25/person
Parking is complimentary with validation at Ihilani Spa.
Click HERE for a link to the resort's website.
Click HERE for a link to Malika Dudley on Facebook.
Copyright 2011 Hawaii News Now. All rights reserved.