North Shore ranch now protected from development
Published: Nov. 21, 2010 at 10:20 PM HST
|
Updated: Nov. 21, 2010 at 11:31 PM HST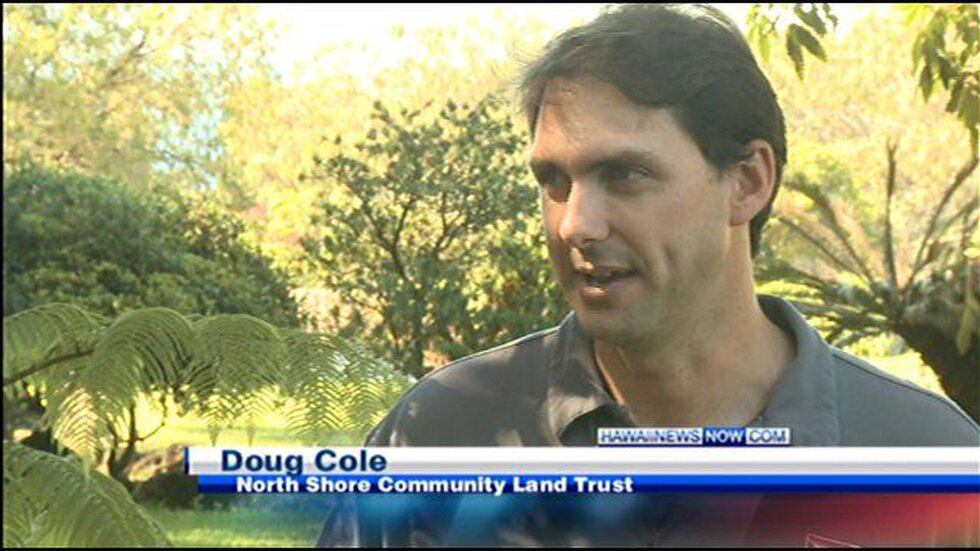 By Ben Gutierrez - bio | email
PUPUKEA (HawaiiNewsNow) - You often hear about landowners who want to develop on their property. But on Sunday, one landowner on Oahu's North Shore celebrated the fact that he -- or anyone else who owns his land in the future -- will never be able to do so.
Greg Pietsch's is the owner of Sunset Ranch, which sits on nearly 30 acres of land above Pupukea. "Originally it was acquired by my grandfather in 1960," Pietsch said.
Fast forward to 2005. "We were in a position where the property had to be sold," said Pietsch. "I came in and acquired it, and I acquired it with the understanding that I was going to have to subdivide it."
Pietsch said he was looking at a scenario in which the property would become a 14-lot subdivision. "Ag 2 (zoning) allows for one dwelling per two acres. And we've got about 27 and a half acres."
Pietsch couldn't imagine 14 houses on the property. He was approached by the Trust for Public Land, which told him he could turn the property into a private conservation easement, which would prohibit development. Sunset Ranch is now one of Hawaii's first such easements. The city of Honolulu, along with the North Shore Community Land Trust and other groups, raised enough money to buy the development rights under the federal government's Farm and Ranch Protection Program. It cost $2.4 million, which Pietsch said is still less than it would cost to buy the land outright.
Sunset Ranch and the conservation groups celebrated the new status of the land with an open house Sunday. One of the groups, the North Shore Community Land Trust, will inspect the property annually to ensure that no development takes place.
"Basically, the land has been permanently dedicated to agriculture," said the Trust's Doug Cole. "And so what you see now is what you should see next year and the year after. And as long as that's the situation, then our job is fairly easy."
Pietsch is happy with the agreement, because he gets to keep the property, and it will remain undeveloped forever. He said the ranch will have educational programs, and be available to host private events. He also wants to educate other landowners about private preservation programs.
Copyright 2010 Hawaii News Now. All rights reserved.