Hawaiian News: Project Focus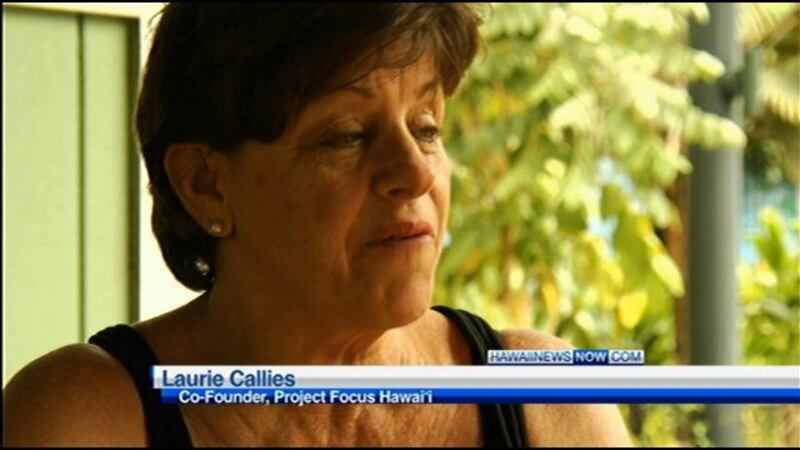 Published: Jun. 30, 2010 at 12:20 PM HST
|
Updated: Jun. 30, 2010 at 12:40 PM HST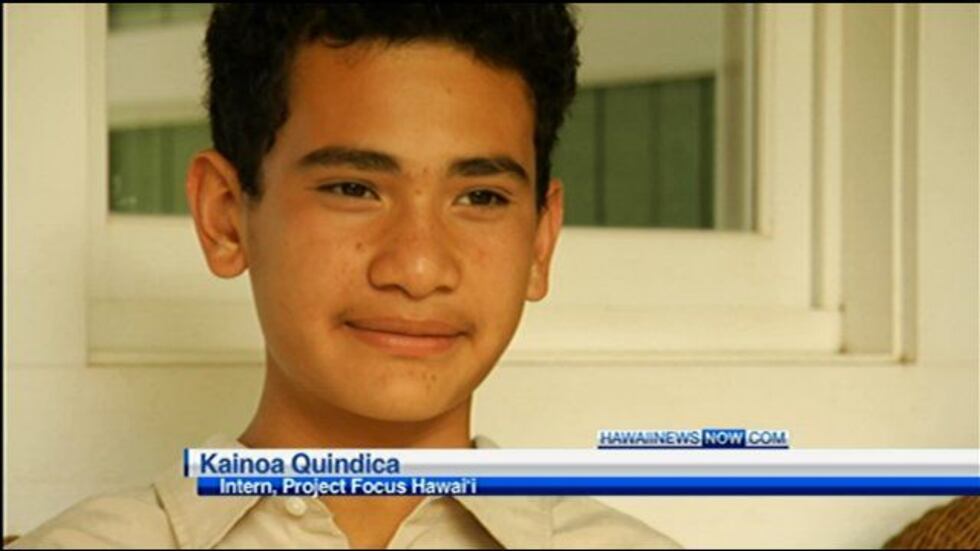 HONOLULU (HawaiiNewsNow) - A special internship provides our youth with the ability to express themselves through a camera lens. Amy Kalili zooms in on this unique group of photographers.
Aloha mai e nâ hoa kâkoʻo. Ma o kçia kia ʻana i ka mea e paʻi kiʻi ʻia nei e paʻa ai he haʻawina maikaʻi no ka mea nui o ka nui, ma kahi o ka pakahi.
Being behind the camera allows interns to focus on others and not just themselves.
Ua paʻi kiʻi ʻia ma kahi o ka 12 huʻeaʻo o Project Focus no ka lâ mua o nâ haʻawina paʻi kiʻi ma ke Kahua Holoholona o Honolulu.
Today's photography lesson at the Honolulu Zoo seemed like a photo shoot for over a dozen Project Focus interns.
This is where we really get them comfortable in getting to know us and trying to find that spark in their eyes that tells us a little bit about their personality.
Laurie Callies
Co-Founder, Project Focus Hawaiʻi
He wâ launa a hoʻokamaʻâina ia.
I kçia kauwela, e noho huʻeaʻo ana ʻo Kainoa Quindica ma lalo o ke aʻoaʻo o nâ loea paʻi kiʻi ʻo Laurie Callies lâua me Lisa Uesugi.
This summer, Kainoa Quindica will get to work with professional photographers Laurie Callies and Lisa Uesugi.
I expect a lot of what photography can do and how the camera works and I think it's going to be really fun.
Kainoa Quindica
Intern, Project Focus Hawaiʻi
Nui koʻu hoihoi a e leʻaleʻa ana nô.
Ke hele nei kçia he ʻelima makahiki o ko Laurie me Lisa kôkua ʻana i nâ ʻôpio ʻano ma o ke aʻoaʻoa iâ lâkou no ka hana paʻi kiʻi i ala e hoʻopuka a hoʻohua ʻia ai ko lâkou mau manaʻo.
Laurie and Lisa have been handing out cameras to at-risk kids for five years now, helping them express themselves.
Giving them a camera in their hands they can get behind it and they can feel empowered in capturing what it is that they see and telling their story through this medium.
(laurie)
He mea hoʻâmana iâ lâkou, ka hoʻopaʻa a haʻi moʻolelo ma o nâ kiʻi e paʻi ʻia.
I kçia makahiki, ua ʻimi ʻo Laurie a me Lisa i nâ ʻôpio o ka papahana HUGS, i loaʻa i kekahi pôkiʻi i lilo aku i kekahi ʻano maʻi koʻikoʻi loa.
This year, Laurie and Lisa offered internships to kids from HUGS, who have seriously ill siblings.
I think there is so much attention that's directed to the ill sibling that it's very hard for them [the healthy sibling] to feel good about themselves.
(laurie)
Noʻonoʻo nui ʻia ana ke keiki maʻi a i kekahi manawa, koe ana nâ keiki ʻç aʻe.
Ua lilo aku ko Kainoa kaikuahine ʻo Kamalani i ka maʻaʻai ake o kekahi ʻano kâkaʻikahi nô ma ka ʻelima makahiki aku nei.
Kainoa's younger sister Kamalani was diagnosed five years ago with a rare liver cancer.
I was kind of scared because she was all hooked up to all this stuff and I was kind of stuck in the hospital so I was kind of worried about what was going to happen whether she was going to die or what.
Nui koʻu makaʻu a hopohopo i kona ʻoluʻolu a me kona kûlana olakino.
I think with Project Focus, I think that will allow him a path to find himself again and to express himself.
Carolyn Quindica
Kainoaʻs Mom
He ala nô paha kçia e hôʻoia ʻia ai kona kûlana hiapo me kona ʻano kûpaʻa.
ʻO wau no kçia ʻo Amy Kalili no Sunrise ma Hawaii News Now. Aloha.
Copyright 2010 Hawaii News Now. All rights reserved.