Waikiki night clubs address after hours crime
Published: Aug. 21, 2009 at 1:54 AM HST
|
Updated: Aug. 21, 2009 at 3:19 AM HST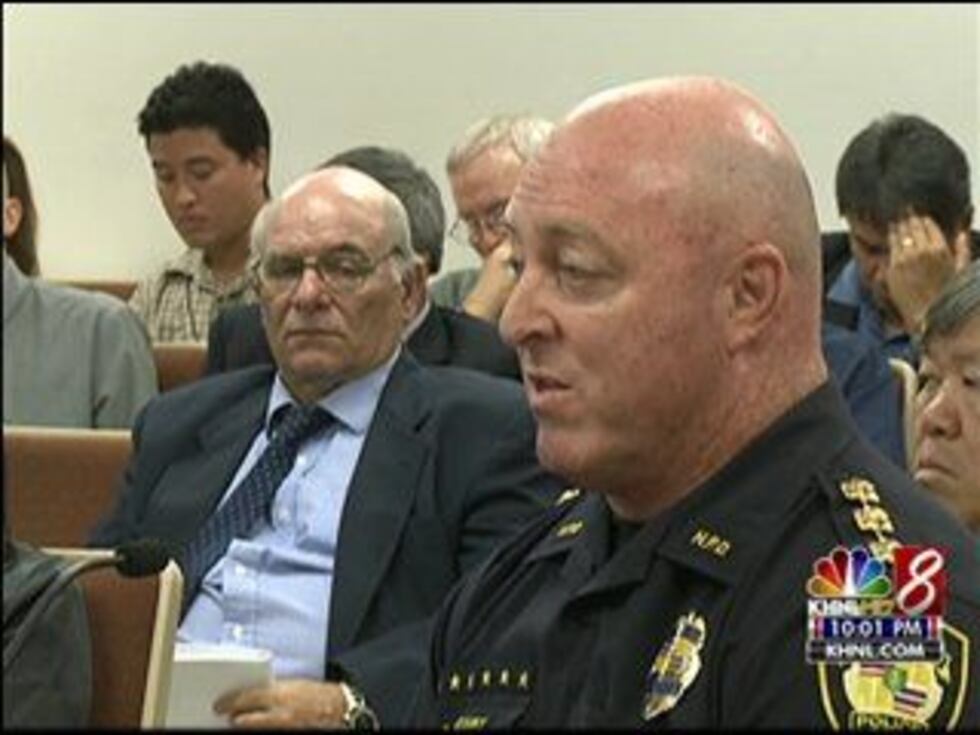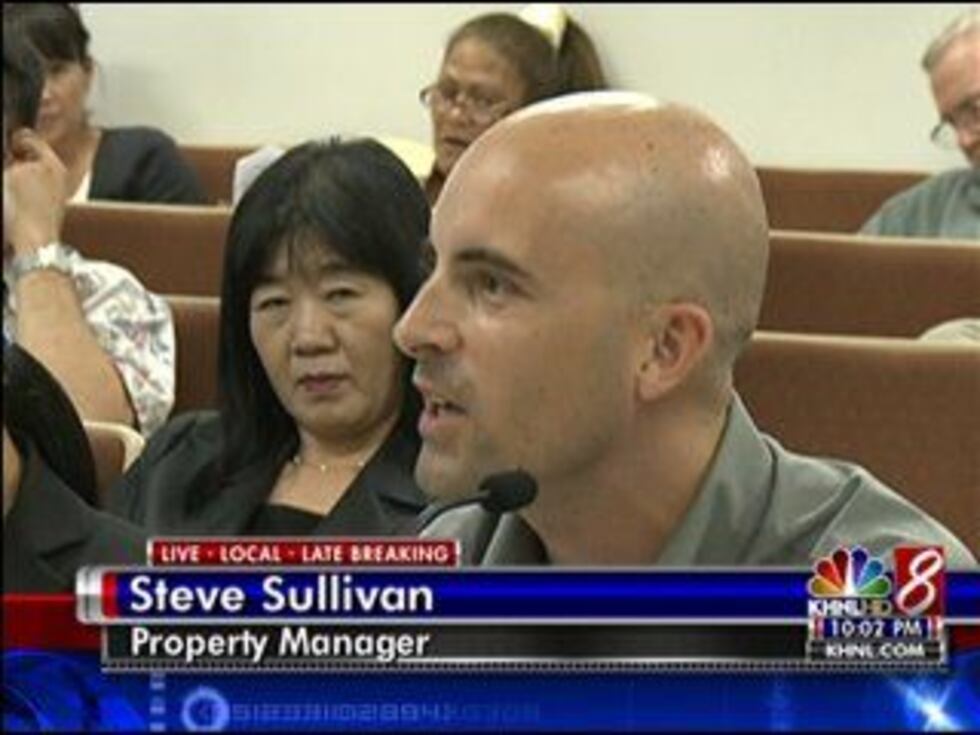 By Zahid Arab - bio | email

HONOLULU (KHNL) - Rowdy after hours crowds at popular Waikiki night spots raise concern. The Honolulu Liquor Commission heard public testimony Thursday night about a number of possible safety restrictions on the "Shack Waikiki", "Black Diamond" and "Zanzabar Night club."
Commissioners say three parts nightclubs, mixed by different clienteles, stirred with hours until 4:00 a.m. serves one big safety concern at the Waikiki Trade Center.
Fights, assaults and large crowds. It's what happens when alcohol and its after hours clubs mix.
"When we hear about a problem we want to check it out," said Honolulu Liquor Commission Chair Dennis Enomoto.
That's why the Honolulu Liquor Commission is holding a hearing. They say it's for fact-finding, not finger-pointing.
"It's the same thing over and over again, we need a solution," said Commissioner Jon Yamaguchi.
"We're not here to prove anyone guilty of anything, we're clearly stating there is a problem at the Waikiki Trade Center," said Prosecutor Tricia Nakamatsu.
The number of assault complaints has spiked significantly the last three years. In 2007, there were about 40. In 2008, there were about 81. So far in 2009, there's been about 56. In 2008, the Waikiki Trade Center was credited with the most reported incidents on Oahu with most of them happening 2:00 am to 5:00 am.
That number has gone down this year, but Honolulu Police say that's because they've upped its force to 25 officers there. People are walking up to them as opposed to calling 9-11.
"We're having three large clubs closing at the same time. That's more than the infrastructure of the building can handle," said Honolulu Police Maj. Gregory Lefcourt.
Zanzabar and the Shack Waikiki are open until 4:00 am, Black Diamond until 2:00 am. Club owners say they're making safety a priority by staggering closing times.
"It's closing at three on certain nights, at 2 on other nights," said Zanzabar spokesman Jeff Portnoy.
Property owners are hiring additional security for the parking lots and discouraging loitering in the common areas.
"On friday's, we have 6 security guards, 4 sheriffs, 3 janitors," said Property Manager Steve Sullivan.
There's no action at the meeting. It's just a faction of officials, nightclubs and the community trying to come up with a solution for customer safety. Police say with three arrests Wednesday night, safety at the trade center is still a work in progress. But, a proactive approach by both the liquor commission and the night clubs is a step in the right direction.