Sponsored - The following content is created on behalf of a sponsor and does not reflect the opinions of Gray Media or its editorial staff.
The web presents a lot of chances to come across probable mates, associates, or housemates. However, you should never put your total trust in someone you haven't met previously. Exercise utmost care. A direct way to guarantee that the people you encounter on the internet are safe to be with is to run a background check on them using Intelius.
Many folks are asking if Intelius is genuine. We tested its service and went through numerous Intelius client reviews online to discover the answer. We were able to establish that Intelius is a top-notch background check provider and can give you the data you need.
Carry on reading this Intelius to learn more about it.
Intelius Review – Company Overview
Intelius was established in 2003, having its roots in the former search engine Infospace. Since then, Intelius has acquired numerous services related to background checks, like Bothell, Family Builder, and Classmates.com. It's one of the highly regarded providers of online background check services currently accessible.
Is Intelius Legit?
The Better Business Bureau granted Intelius people search for an A+ rating starting in 2021. This Intelius background check review was crafted to help individuals decide if the service is right for them. Now, let us examine the pros and cons.
Intelius Pros
Several different price tiers and subscription packages are available
Excellent Android and iOS app development
Extensive collection of public documents
User-friendly navigation structure
Easy-to-use
Intelius Cons
Sometimes inaccurate or missing report details
The prices are not clearly shown
Not enough help for customers
Things To Consider Before Buying an Intelius Background Check Report
Prior to subscribing or paying for a one-time check, it's essential to make certain that the data you obtain from a background check agency is precise and beneficial. It should present something more than a regular Google search.
Possessing unlimited searches as a component of your Intelius people search application subscription is also significant. A further attribute of a dependable background check agency is the swift delivery of outcomes. Background reports must be dependable and effective enough to help in the search for a long-lost relative, acquaintance, or romantic partner.
Consumers of this service usually anticipate obtaining info regarding their past and present addresses, workplaces and education, contact numbers, and emails. Here's what a common report from an Intelius background check might look like.
Intelius Review: What Features & Benefits Does it Offer?
To assess the effectiveness of the service in comparison to other background check suppliers and to determine the worth of each feature, a thorough investigation was conducted. With either an Intelius people search membership or a single background check report purchase, there are numerous benefits to be gained.
For those unfamiliar with background check services, it can be difficult to be certain which ones are trustworthy. Therefore, this review was composed to guarantee that you make the correct investment.
Intelius History
For over 15 years Intelius people search has been a dependable business providing data to clients. It's thought to be one of the best alternatives with regard to background checks. Some might ask if they can get the required information for free using Google, but Intelius people search does not operate in this manner. It offers very useful data sourced from its database, most of which is either not available via Google or hard to come by.
Intelius' app can be utilized to simplify the process of finding information in public records, as it compiles all the related details in one place. It's important to note that Intelius cannot be used to assess prospective staff members or tenants for new homes. In such cases, one needs to employ the services of a consumer reporting agency.
Intelius Cost and Pricing
Intelius people search proposes numerous payment and subscription plans that can be tailored to accommodate your needs. If you would like to carry out a background check or monitor someone, you can decide to pay per search. Intelius' pay-per-search packages comprise the following:
Intelius' People Search is $0.95.
Reverse phone lookup using Intelius is $0.95.
Intelius Reverse Address Lookup is $4.95 - $14.95.
The statewide fee for Intelius Criminal Record is $14.95, while the worldwide fee is $29.95.
The price of an Intelius Background Check is $39.95.
Unlimited searches are included with a $19.95 monthly premier membership.
$29.95 a month Premier Plus membership - get unlimited searches and one background check.
If you plan on using Intelius' service only one time, you will still be automatically enrolled in a subscription when you use it for the first time. Be sure to read the terms of the sale contract attentively before giving out any financial information, like your credit card or bank account number.
Look into getting a membership with Intelius people search if you're expecting to do a lot of searches over a period of time. It's important to be aware that the cost of the check will be lowered if you commit to a longer subscription plan. Moreover, if you decide to terminate your membership, you will need to pay a fee of $7.95. For this reason, we suggest trying it out with a single search before subscribing to the service.
Intelius Customer Support
Intelius offers client care by means of telephone or email between seven in the morning and five in the evening Pacific Standard Time. Furthermore, they present numerous amenities to assist customers to comprehend the perplexing membership requirements of the site. Additionally, they offer technical assistance for their website and app.
Intelius People Search
Intelius People Search is the least expensive search service offered by Intelius. It's being promoted as costing slightly more than one dollar for a single search, although customers are enrolled in the Premier Plus plan unless they choose to cancel their subscription within seven days.
By using Intelius People Search, I was able to obtain a summary of the individual's background. This summary included the individual's date of birth, age, earlier and current places of residence, email addresses, family data, social networking sites, job, and educational background.
You just need to enter the person's name, phone number, state of residence, or present location in the Intelius people search bar to find out more about them. People who use Tinder and adults who have lost track of their childhood friends will find this to be an excellent option. Furthermore, your search will be completely hidden from public view.
Reverse Phone Lookup – Intelius Review
Intelius' Reverse Phone Lookup provides a basic reverse lookup service for a small cost of only a dollar. However, you should be aware that you may be charged a fee on a monthly basis. To use this service, you simply need to enter a 10-digit telephone number into the search box.
This service could be helpful to uncover the name and address of an unknown number owner and also provide more details such as the individual's residence, date of birth, family connections, and past jobs.
I personally find this type of information very helpful since I often receive calls from unrecognized numbers. Through Reverse Phone Lookup, I am able to recognize the caller or callers. This tool is not only useful for tracing private numbers, such as those from your cell phone or landline, but for other purposes as well.
Reverse Address Lookup – Intelius Review
Intelius offers Reverse Address Lookup as an option for homebuyers looking to get more information on a property and to decide if it's worth the investment. The data collected from the report can include details about the area, prior owners, people who lived there, neighbors, the value of the house, taxes, and even floor plans.
When I was in the process of buying a house, I used this report to get an idea of how much people paid for it previously.
Criminal Record Searches – Intelius Review
It's now possible to procure a Criminal Record Search from Intelius. For an amount of $14.95, one can look into criminal records in only one state, and for $29.95, it's possible to search the entire nation. I personally depend on background checks to assist with finding babysitters for my kids.
A Criminal Record Search covering the entire United States may provide details pertaining to a person's misdemeanors, felonies, and DUIs, as well as court matters, judgments, and ongoing accusations. Customers are able to get data from several states by conducting a countrywide search.
Background Check – Intelius Review
If you're looking for a thorough report from Intelius, the Background Check for $39.95 is the way to go. This is the most suitable service compared to Intelius People Search and Criminal Record Search when attempting to find a new roommate, meeting someone from an online dating site, or tracking down long-lost family members.
The info I got from the Tinder Background Check let me identify individuals and find out their whereabouts, age, bankruptcies, criminal records, court documents, and marital status. Consequently, I avoided being involved with people who were married and looking for a side relationship.
Identity Check Services
The Intelius application can be used to verify someone's identity. This is not a new service but a better way of accessing current ones by website visitors and members.
Be aware though that Intelius is not a background check service that is recognized by the FCRA. This means employers and landlords cannot carry out background investigations on potential employees and tenants.
Reputation and Accuracy
Intelius background check states that their search results are precise, even though a few people have seen variances. Some of the reports may be missing essential data such as current locations, social media profiles, or phone numbers. It's likely that most of the search results are precise.
The public's opinion of this company is just as complicated. Clients have complained in the past about Intelius's prices and continuous memberships. Buyers should be careful to read the details since getting a refund from Intelius review for a product like this is hard or almost impossible.
Intelius Customer Reviews Around the Web
After I went through user reviews on several online discussion forums, I discovered what people's opinions were about Intelius. According to Nodevice 150, a Reddit user, the accuracy rate of the results is only 60%.
Another Reddit user claimed that the Intelius app is the number one nationwide search tool. A Sitejabber user named Rose M. mentioned that they had difficulty finding somebody on social media and Intelius review was recommended to them.
As a result, they found it to be very beneficial and they expressed their gratitude. Trustpilot user Suzanne V. expressed her appreciation as she finally found her husband's biological father after many years of searching. Gsup7s, a Trustpilot reviewer, said that the service provided was excellent with up-to-date and comprehensive details.
Alternatives to Intelius
If you need a quick way to obtain background data, Intelius background check is a great choice, but there could be other services that better suit your needs. In case Intelius is not the ideal option, here's a list of the top three options available.
TruthFinder is one of the three background check services noted in the background check guidelines. The company has been around since 2015 and claims its searches are more in-depth than those of other firms.
To decide if it's the right service for your requirements, you can check out the TruthFinder website.
Users may keep tabs on their own background checks using self-monitoring tools.
Intelius, like many other search engines, provides a Background Check and a People Finder.
You may choose between a monthly $28.05 plan or a bi-monthly $46.56 plan for your membership.
PeopleFinders is a great option to enable users to obtain more information about people they have encountered or lost touch with. This website collects information from numerous public documents sources such as arrest accounts and ongoing court proceedings.
The most praised benefit of PeopleFinders is the accuracy and range of its public data query. Some of the top qualities of the program include:
If you get an email from an unknown sender and want to be sure it's real, you may use PeopleFinders reverse email search.
Investigating public documents extensively.
A person's background may be investigated with the use of a person's search engine.
Searches may also be performed with the help of a mobile app.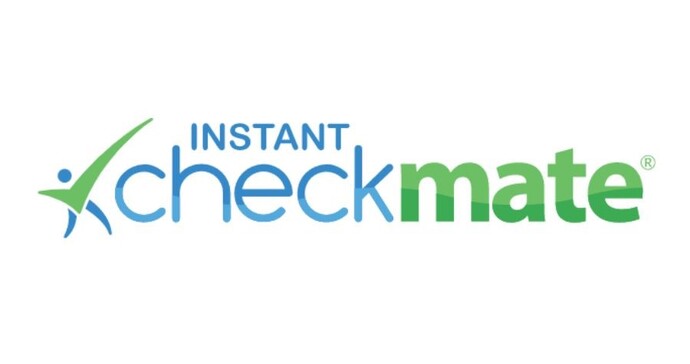 Instant Checkmate and Intelius are both background check services that offer details about people. Despite this similarity, there are some variations between the two services.
Intelius background check is renowned for its extensive and precise information, yet the trustworthiness of Instant Checkmate may be unpredictable.
Instant Checkmate is more affordable than Intelius.
Intelius provides a larger selection of services, including investigations of backgrounds, and finding people, and tracing phone numbers, while Instant Checkmate simply provides the basics of background checks and details about public documents.
Intelius background check collects data from a variety of both public and private sources, while Instant Checkmate mostly acquires their information from open records and social media platforms.
Intelius Review: Final Verdict
Intelius background check provides an application that is quite beneficial when an individual requires fast and precise data concerning someone, for example, a possible date, flatmate, or a person they communicate with on a regular basis.
They have a selection of plans that are suitable for those who need occasional access to their database and also those who use it frequently. Intelius review can assist people in finding what they need in a timely and economical manner, and it may even give them a sense of security.
Related Articles