Sponsored - The following content is created on behalf of a sponsor and does not reflect the opinions of Gray Media or its editorial staff.
Performing a criminal background check can help you stay away from individuals that could be dangerous, untrustworthy, and careless. This criminal background check assessment may give you all the details you require to evaluate the appropriateness of a person for continued communication.
Fortunately, there are websites that make it easier than ever to do a criminal background check. TruthFinder, Intelius, and Instant Checkmate are all great sites for quickly and conveniently getting a criminal background check from the comfort of your own home.
Best Criminal Background Check Services
It's important to remember that these services do not meet the requirements of the Fair Credit Reporting Act. This means that criminal background checks are not suitable for use in tenant or job applicant screenings - only for individual purposes.
What is a Criminal Background Check?
A criminal background check is an extensive search of government databases regarding a specific individual. A criminal background check can be conducted by using any form of identification such as a person's name, contact number, or email address to search public records and uncover more information regarding them.
A criminal background check may provide a range of data including personal particulars, work and educational background, potential associates and family members, criminal records, court cases, information on sex offenders, social media accounts, and property.
If you wish to search public records manually yourself, it is highly unlikely that you will get access to all of the data you need. However, if you use criminal background check services, the probability of obtaining accurate data about a person increases.
When utilizing a criminal background check service, the data you provide is used to search through a range of federal and state criminal records, which totals billions of entries. Subsequently, the pertinent information from a criminal record check is assembled into a report that is easy to interpret and can be shared with other individuals.
The typical criminal history check report can display information such as:
Liens
Criminal and arrest records
Employment history
Social media profiles
Photographs
Professional licenses
Weapons permits
Age and date of birth
Educational background
A full name
Financial assets
Bankruptcies
Civil court records
Aliases
Companies are likely to conduct a criminal record check on prospective employees after they have been offered the job. A criminal record check is a process to check how to check criminal records in order to ensure the applicant does not have any warning signs and to confirm the details provided in the application and during the interview.
Statistics from the Professional Background Screening Association (formerly the National Association of Background Screeners) suggest that 95% of employers take advantage of criminal record checks for employment background screenings. Furthermore, a survey found that employers often do a criminal record check on their current staff members during their time of employment to check their criminal record.
What Shows up on a Criminal Background Check
If you're looking to check someone's criminal record, a criminal record check may reveal details about any illegal activities they have been charged with, tried for, or convicted of. Generally, this type of check is done to see if the applicant has ever been found guilty of a misdemeanor or felony.
When conducting a criminal record check, employers are especially interested in convictions due to the fact that they show guilt has been established, whereas an arrest record or an unresolved charge does not.
A criminal record check may have information on current or past arrests or charges. In the absence of a court decision and conviction, employers may be encouraged to not put as much weight on these results as they would on a conviction in a criminal record check.
Some companies may take a criminal record check into consideration when making a hiring decision, yet it's important to remember that certain jurisdictions have laws that disallow or bar employers from taking arrest records into account.
Background check services provide criminal record checks which do not include any arrests that did not result in a conviction. We understand that regular employers might not be aware of the exact laws related to arrest records from state to state, so we help employers who utilize our services by making sure that this information is not included in our reports. This way, they do not unwittingly break any laws.
Specific details that will be included on criminal background check reports include
Name of the defendant (or person who is being accused).
The wrongdoing or criminal act for which the accused was brought to justice. contains details like whether or not it's a crime and how serious it is
How the paperwork was filed, including the allocated case numbers and any other relevant details about the case
A verdict or finding about the accusation
The verdict, including any monetary or incarceration penalties
Lawsuit resolution or contents of any settlement
A criminal record check should never show a criminal conviction that has been removed or concealed. With the legalization of marijuana in many places, those who advocate for criminal justice reform have worked to remove barriers that prevent the expungement of criminal records. Consequently, a criminal record check may reveal several former offenders possess criminal records of actions that are no longer considered unlawful.
On a criminal record check, any information associated with convictions should no longer be seen if the court has been petitioned and approved the removal or hiding of the record. Each state has its own set of laws regarding criminal record check expungement.
Additionally, the laws of each state vary in terms of how far back a criminal record check can go. For instance, background check organizations are not allowed to divulge information about convictions that are older than seven years in California, Kansas, Maryland, Massachusetts, New Hampshire, New York, Washington, and Montana among other states.
In Hawaii, the punishments for misdemeanors are limited to five years and felonies to seven. Conversely, in some other regions, there is no limit to how far back a criminal record check can be conducted.
How Long Do Criminal Background Checks Take?
If you go with a reliable background check provider such as TruthFinderor Inteliusfor your criminal record check, you won't have to wait for days to get the results. Instead, you will acquire them promptly and easily.
Getting a criminal record check on your own, from a state agency, or from a consumer reporting agency can take much longer.
In most cases, it takes three to five days to get the results of a criminal record check, but there are some exceptions where it may take longer. For instance, criminal history checks conducted by the FBI usually require 30 days to be finished. Although certain federal criminal history checks may be finished quicker, you should still be set for the thorough analysis that necessitates the 30-day wait.
When conducting a criminal history check for potential hires or employees, the process might take longer if the individual has resided in multiple states. This is because when performing a criminal history check, there are more databases to search and thus the collection of necessary data is more time-consuming. The most common cause of extended background checks is this.
In addition, some criminal history checks require a lot of information. The amount of time taken to complete a criminal history check may increase based on the number of queries made.
How to Conduct a Criminal Background Check
Conducting a criminal history check can be a difficult or straightforward process. The complicated method of doing a criminal history check involves contacting suitable government organizations to obtain public records, making a request for these documents, and then studying the records to locate the necessary information.
On the other hand, a criminal history check can be done through a person's search service such as TruthFinder, providing an easier alternative. If you need to complete a criminal history check, all you need to do is provide the name, city, and phone number of the individual you're looking for, and the check can be done quickly.
Additionally, even an email address can be used with reverse phone lookup software.
To run a background check, all you need to do is enter the details you are aware of regarding the individual into the search engine of the service. The process may take several minutes, but if it takes longer, you can be sure that the results will be accurate.
How Much Does a Criminal Background Check Cost?
Prices for background checks can vary between $10 and $500, depending on the elements that are included in the inquiry. Generally, investigations that only include criminal searches will cost less than those that involve job background, educational background, and drug testing. Thus, when evaluating different providers, it's important to weigh the cost of the individual components or searches against the overall cost of the report.
TruthFinderrequires users to become members before they can obtain any findings from a criminal history check. It charges a fee of $28 per month for a single-month subscription, or $23 per month for a two-month subscription (totaling $46). Additionally, for $4.99 a month, the website provides a one-month subscription for reverse phone lookups.
It's necessary to cancel the membership before the expiration date or it will be renewed automatically. It's also essential to note that there is an additional charge of $2 for a PDF version of the background check.
Which Background Check Service is Best for Criminal Records Search?
After discovering the ease of utilization of a background check service, let us take a closer look at the top three services. To comprehend the dissimilarities between them, let us quickly review each one.
TruthFinder – Best Overall Criminal Background Check Service
TruthFinder as a go-to option when it comes to criminal background checks. Its website is incredibly user-friendly and can be used to search with names, phone numbers, and mailing addresses. It has access to a vast collection of criminal public records, allowing it to produce detailed information on the individual.
By taking advantage of TruthFinder's background check services and dark web monitoring tool, you can uncover information that isn't available on the internet. The pricing for TruthFinder is $28.05 each month or $46 for a two-month membership. Our experts have written an in-depth review to explain why they recommend TruthFinder above any other background check service.
Intelius – Best Criminal Background Check Service for Accuracy
Intelius and TruthFinder are comparable in terms of criminal background checks. Intelius has the benefit of providing extremely precise results, with a database that holds over 20 billion public records, providing a wealth of information about any individual.
The monthly package for Intelius comes at a cost of $24.86 and the 2-month plan is priced at $42.25. Although the service is similar to TruthFinder, it does not have the same dark web surveillance capability, which explains the lower price.
Prior to using Intelius for criminal background checks, readers should conduct a thorough review of the service.
Instant Checkmate – Best Criminal Background Check Service for Speed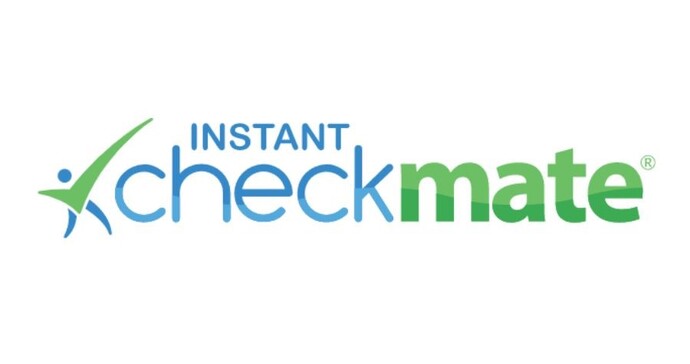 If you require the outcomes of a criminal history check rapidly, Instant Checkmate could be your best option. This provider of background checks offers quick results and also has an application for mobile phones, making it an outstanding choice for those who value convenience. This is something you will not normally find with other criminal background check services.
Instant Checkmate makes use of a vast collection of public records to provide exact background information. At a monthly plan cost of $34.78 for this service, it's on the pricier end of the scale. Instead of the 2-month plan, it also boasts a 3-month package for $83.47.
Apart from speed, Instant Checkmate takes pride in guarding the privacy of its customers. For more details, take a look at our review of Instant Checkmate.
Criminal Records Check - Frequently Asked Questions
What Fails You on a Background Check?
If there is a previous conviction listed on your record, you may not be able to pass a criminal background investigation. It can also be unsuccessful if the background inspection discovers data that is dissimilar to what you stated. A failed drug or alcohol examination or driving record could also result in an unfavorable criminal background examination.
How Can I Check My Own Background for Free?
With TruthFinder, it's easy to research your criminal past and observe how it is seen by the public. There is no online method to check a person's criminal record without a cost. In order to receive data on someone's background check, it's necessary to make a formal request to the relevant government bodies.
Bottom Line Of Criminal Background Checks
Obtaining accurate information is made easier by the services we've illustrated, regardless of whether you're conducting a criminal background check on yourself, a relative, an old acquaintance, or a potential spouse.
The background check process isn't uncomplicated, as it necessitates contacting multiple government organizations and submitting an application for public records with each of them. In addition to paying a fee for each request, you must also go through the documents you obtain.
The best background check services make the process simpler. All you have to do is enter the person's name, phone number, email address, or address and the service will generate an exhaustive criminal background check report.
Related Articles