Reporter
Honolulu, Hawaii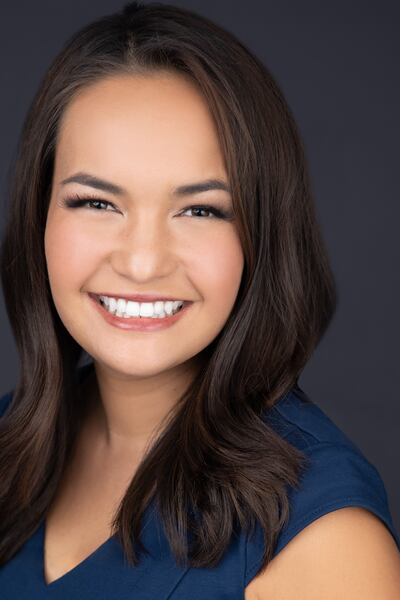 Samie Solina believes that everyone has a story — and every day, she does her best to do them justice.
Samie is a multimedia journalist, and oftentimes you'll see her out in the field shooting her own stories. She has put together stories about people all over the Western United States, from the deserts of Arizona to the forests of Alaska and now to the beaches of Hawaii.
She studied journalism at College of the Canyons in her hometown of Santa Clarita, California. There, she landed her first gig in the business: writing and producing videos for the local paper. When she reported on devastating wildfires that claimed many houses so close to her own home, she realized how impactful local journalism could be.
She went on to get her degree at the Walter Cronkite School of Journalism and Mass Communication at Arizona State, but not before interning at Hawaii News Now. She fell in love with her Hawaii News Now family, the beauty of Hawaii, and the people that give the Aloha State its name. She made it her goal to return.
She took her first television reporting job at KTUU in Anchorage. She was known for telling positive stories highlighting community members and shining a light on good people doing good work. She was nominated for three Emmy Awards in video journalism, won local feature storytelling awards through the Alaska Press Club, and placed in several competitions with the National Press Photographer's Club.
When she's not telling stories, you can find her hiking up mountains, camping, free diving and exploring the outdoors.