Sunrise News Anchor
Honolulu, HI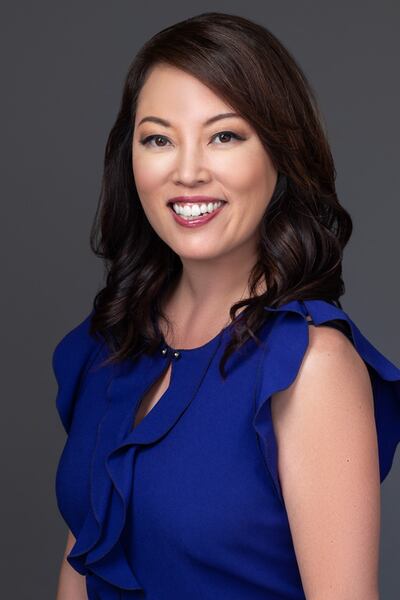 When I told my Korean dad that I wanted to go into TV news, I was met with shocked silence that said volumes. He wanted me to go to law school. Later, he told me that he thought the news was just a phase for me. It's been quite a long a phase.
I can see why he was skeptical, at least at first. I started as an editorial assistant at KNBC in Los Angeles. I was at the bottom of the bottom, ripping scripts, answering phones and begging staffers to help me put a resume tape together. My first break - KGMB 9 News hired me as a general assignment reporter.
Visions of sipping mai tais and getting a tan on the beach quickly pranced through my head. Those thoughts were dashed quickly when I realized how hard it was to be a good reporter, especially when you were on a deadline. There's never enough time in broadcast news. While I struggled, I learned.
I remember waiting for the first sailors to arrive from Operation Iraqi Freedom at Pearl Harbor and seeing the joy and relief as families were reunited. I tracked through Maui's back country for my first exclusive interview after a small plane crash. I was amazed how the surviving family members supported each other through the shock and grief.
Twenty months later, I left Honolulu for the mainland.
In Sacramento, California, I reported at KCRA 3 News. For 3 years, I was part of the team which covered the Scott Peterson double murder trial verdict, Barry Bonds' 700th home run at AT&T park and Governor Arnold Schwarzenegger taking over after a historic recall. I spent countless hours reporting in the snow, on floods and in triple degree heat. When I got the call to return to Hawaii and start a new morning show, I came running!
When we started Sunrise, it was supposed to be different from anything in the market. We wanted fast-paced news with an ensemble cast of characters. Our goal was to become the highest rated show in the morning within a year. It took 15 months.
After 3 years of the frenetic pace and endless jokes,I tearfully said goodbye to my Sunrise family. I moved to San Francisco to work for the CBS owned and operated station KPIX. I worked on every single show, and there are a lot of them! I met some of the best in the business and learned a lot, but I knew that after a little more than 2 years, it was time to come home.
That's where you will find me from 4:30am to 9am Monday through Friday, right where I belong.