Reporter
Arizona's Family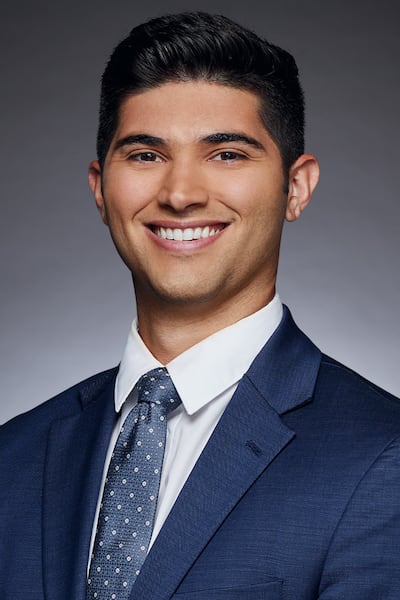 David Caltabiano is a general assignment reporter for Arizona's Family. His career began between the trees in Eugene, Oregon, then down south in San Antonio, Texas.
David notably covered drug and human trafficking in South Texas before joining Arizona's Family.
After nearly three years away from Arizona, David is blessed to call it home once again. He's proudly reporting for the stations grew up watching in Arizona.
David is a graduate of ASU's Walter Cronkite School of Journalism. He grew up in Fountain Hills, Arizona, on the outskirts of Scottsdale. If David isn't reporting the news, you can find him playing basketball around the city or finding new places to eat.
What does Arizona's Family mean to David?
Arizona's Family means just that, a family. I've been welcomed like one of their own since the minute I started. Choosing this station is the best decision I've ever made.
Arizona is home to me, my family and my friends. Everything I know is here. It's a special place to me for so many reasons. I can't imagine leaving my home again.
I admire Morgan Loew, the man who taught me how to be a reporter in college. That's where I get my taste for investigative journalism. I also have to mention Mike Watkiss, who brought so much passion and storytelling into my home growing up.
I'm most proud of my reporting on drug addiction in San Antonio. I've done several special reports on meth's stranglehold in San Antonio. I met people who were fighting to beat their addictions and have a better life.