Anchor/Reporter
Honolulu, HI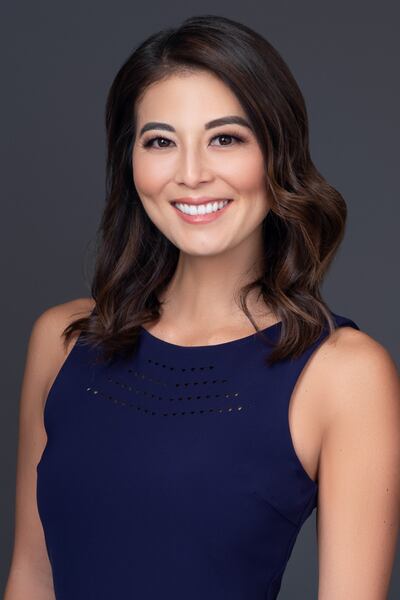 Ashley Nagaoka anchors Hawaii News Now's "First at Four" newscast at 4 p.m. on KHNL and the popular midday round-up show, "This Is Now" at 12 p.m., on KHNL and HNN's streaming platforms.
After graduating from college, Ashley went on to become a news reporter and producer at KGMB, Honolulu's CBS affiliate.
The Kauai-native then moved across the country, to Washington, D.C., where she worked as press secretary and spokeswoman for then-U.S. Rep. Colleen Hanabusa.
After five years on Capitol Hill, Ashley moved back to Hawaii and joined Anthology Marketing Group, one of Hawaii's top marketing and communications firm in Honolulu. There, she managed public affairs clients in tourism, government, energy, land development, and agriculture.
Ashley re-joined KGMB, this time as a member of the Hawaii News Now team, in 2017.
She is a board member of the Domestic Violence Action Center, the Hawaii Food Bank Kauai Branch, and Make-A-Wish Hawaii's Young Leader Board. Ashley is also part of the Pacific Century Fellows and a member of the U.S.-Japan Council's Emerging Leaders Program.
Education
University of Arizona, B.A. in Journalism (Minor in Japanese)
Affiliations
Young Leaders Board Member and Wish Granter, Make-A-Wish Hawaii; Board Member, Domestic Violence Action Center; Advisory Board Member, Hawaii Food Bank Kauai Branch; Fellow, Pacific Century Fellows Class of 2018; Associate, U.S.-Japan Council