Reporter
Portland, OR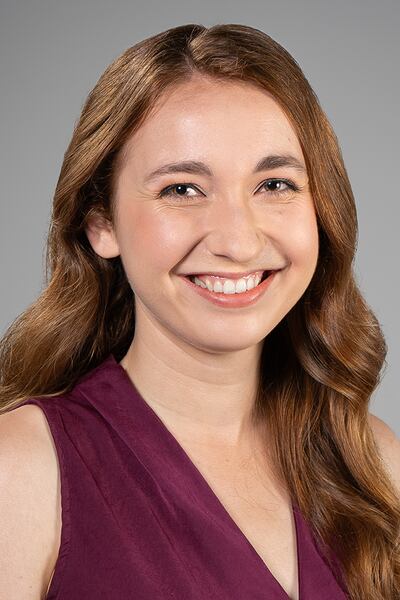 Karli Olson is an Emmy-nominated Multimedia Journalist and a born-and-raised Oregonian. She joined the team at Fox 12 Oregon in May 2023, and is passionate about telling the stories that matter most to the people in her beloved state.
Karli grew up in the small town of Harrisburg, just north of Eugene.
From a young age, it was clear that writing was a core part of her personality. Throughout the years she wrote poems and short stories, self-published three books, and competed in speech competitions. As a teenager, she got her start in journalism writing feature articles for the local newspaper, The Tribune News.
She earned her BA Communications in 2017 from Thomas Edison State University, and after a brief career in banking, decided that it was just too hard to stay away from the pull of journalism. Karli traveled to Ireland to earn her MA Journalism from the University of Limerick, where she discovered a passion for video storytelling, and she started as an intern at Central Oregon Daily News in Bend, Oregon in 2020. She became the station's first ever morning show producer, and eventually moved into an on-air reporter role. In 2023, she was nominated for a Northwest Regional Emmy Award in the Multimedia Journalist category.
In her time away from the newsroom, Karli enjoys traveling, singing, paddle boarding, browsing the aisles of Powell's Books, baking goodies for the newsroom, and continuing her quest to find the world's greatest pun.
Updated: Nov. 7, 2023 at 5:48 AM HST
|
Brayden Fear, 19, and 19-year-old Kaleb Banzer, were hit by a Portland Metropolitan Area Express, or MAX, light rail train.
Updated: Sep. 15, 2023 at 10:30 AM HST
|
By
Karli Olson
and
Jordan Gartner
Residents in a neighborhood say their pets nearly died after coming into contact with fentanyl while they were out on a walk.
Updated: Aug. 10, 2023 at 7:59 AM HST
|
By
FOX 12 Staff
,
Karli Olson
and
Andrew McMunn
Firefighters responded to the Scappoose home around 3:30 a.m. Sunday where they said they found the house mostly engulfed in flames.