DOH: Listeria outbreak linked to recalled peaches, plums, nectarines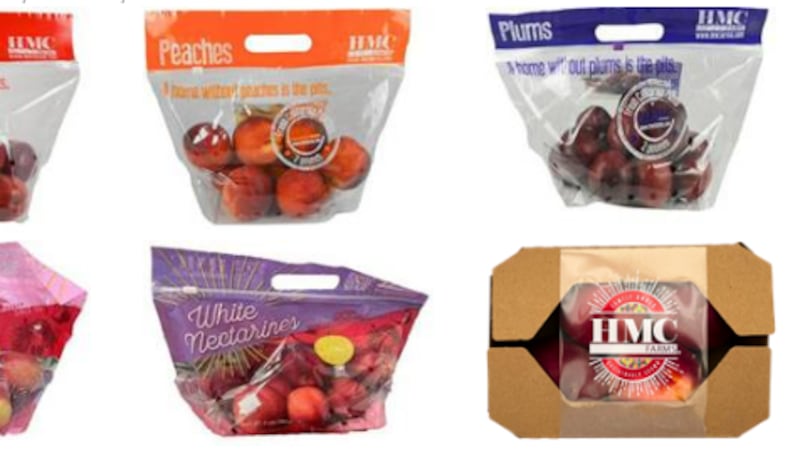 Published: Nov. 20, 2023 at 8:03 PM HST
|
Updated: Nov. 21, 2023 at 6:07 AM HST
HONOLULU (HawaiiNewsNow) - A nationwide listeria outbreak is being traced back to tainted fruit, the Centers for Disease Control and Prevention said Monday.
The Hawaii State Department of Health (DOH) Food and Drug Branch are alerting residents to the voluntary recall of HMC Farms of conventional (non-organic) whole peaches, plums, and/or nectarines.
These fruits were sold nationwide, including Hawaii, under multiple brand names such as HMC Farms and Signature Farms.
There have been no illnesses in Hawaii attributed to the recalled fruit products.
Nationally, at least one death, one preterm labor, and 11 illnesses have been reported as of Nov. 17.
According to the CDC, the true number of people sickened in the outbreak is likely higher because some people can recover without medical care or testing.
The CDC said the recalled whole peaches, nectarines and plums were distributed by HMC Farms to stores nationwide between May 1 and Nov. 15, 2022, and between May 1 and Nov. 15, 2023.
The fruit was sold in 2-pound bags that were branded "HMC Farms" or "Signature Farms." It was also sold individually with a sticker that has "USA-E-U" and a number printed on it.
Symptoms of a listeria illness can include fever, muscle aches and fatigue. It's especially harmful to people who are pregnant, aged 65 or over, or have weakened immune systems.
Item numbers include:
Yellow peach: 4044 or 4038

White peach: 4401

Yellow nectarine: 4036 or 4378

White nectarine: 3035

Red plum: 4042

Black plum: 4040
Refrigerators and other surfaces should be cleaned because listeria can survive and spread easily.
The FDB advises consumers to check their freezers for the recalled fruit, not consume it, and discard it.
For more information, consumers may contact HMC Farms by calling 1-844-483-3867
Investigators are working to determine if any other fruit or food products may be contaminated.
Copyright 2023 Hawaii News Now. All rights reserved.