Hawaii's unemployment rate remains lower than national average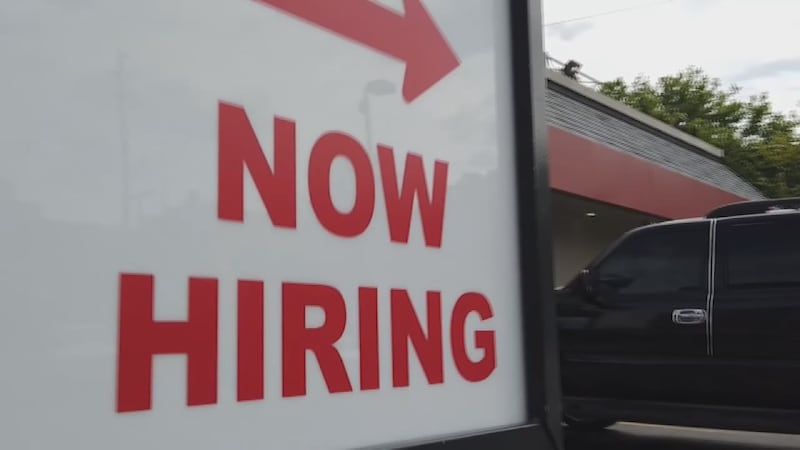 Published: Nov. 18, 2023 at 12:26 PM HST
HONOLULU (HawaiiNewsNow) - Hawaii's unemployment rate in October dropped from the previous year and remains lower than the national average.
The Hawaii State Department of Business, Economic Development and Tourism put the unemployment rate last month at 2.9%.
That's slightly up from 2.8% in September but down from 3.7% in October 2022.
The national average is 3.9%.
In October, 655,800 persons were employed, and 19,400 were unemployed, for a total seasonally adjusted labor force of 675,200 statewide.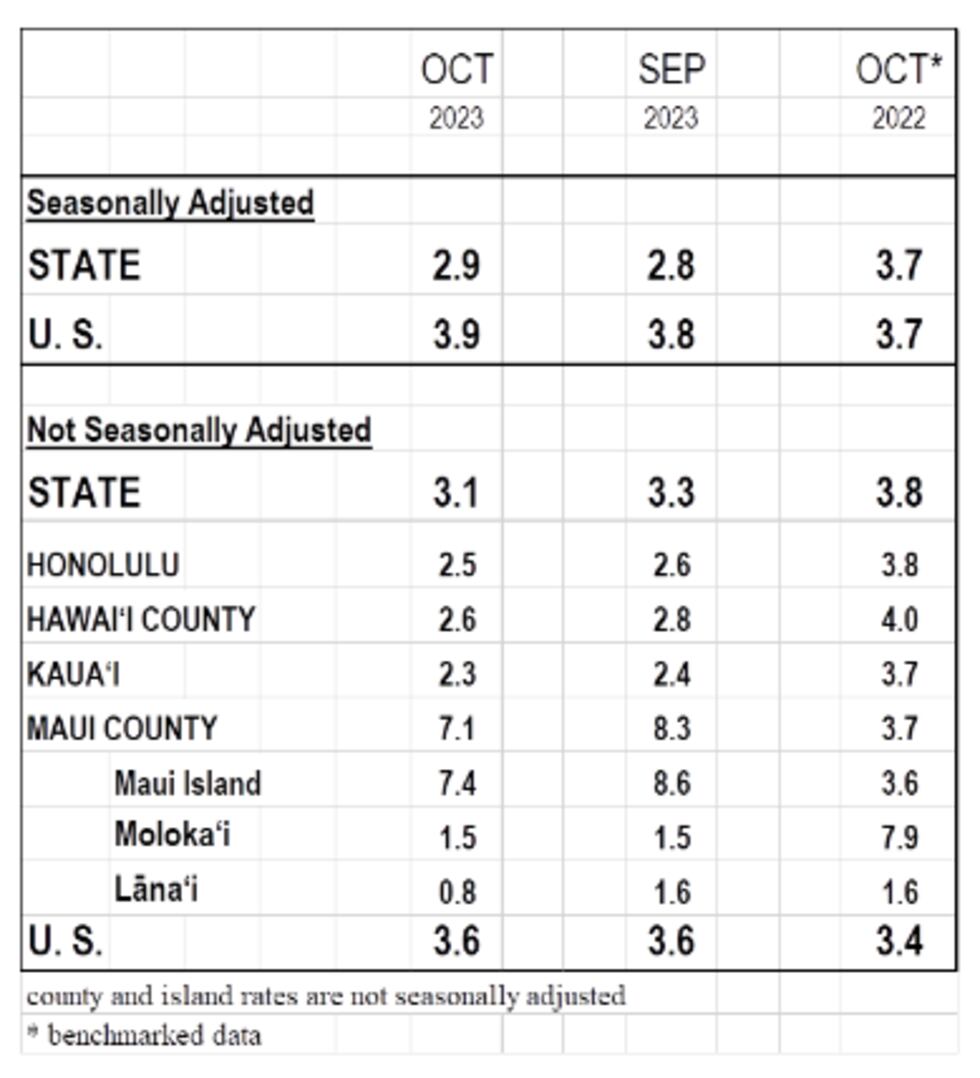 Copyright 2023 Hawaii News Now. All rights reserved.