Final day of Native Hawaiian Convention on Maui concludes with call to action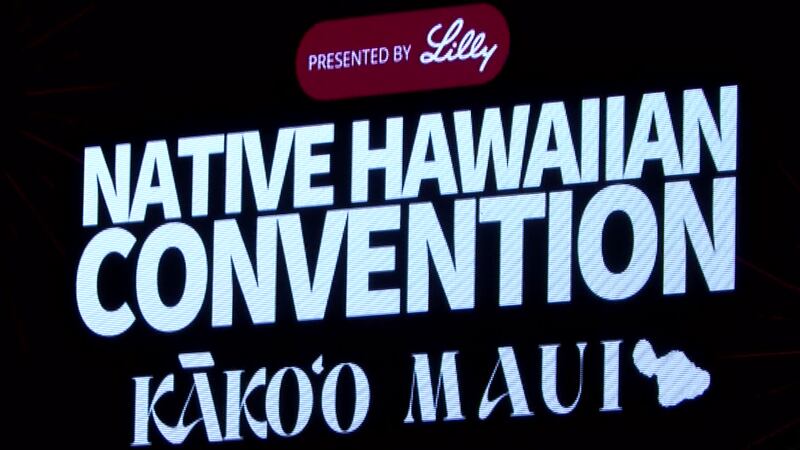 Published: Nov. 17, 2023 at 6:46 PM HST
|
Updated: Nov. 18, 2023 at 9:45 AM HST
KAHULUI (HawaiiNewsNow) -The Native Hawaiian Convention on Maui ended on Friday with a call to action to rebuild Lahaina in the right way.
The Council for Native Hawaiian Advancement's Native Hawaiian Convention is the largest gathering of Native Hawaiians.
For the first time ever, it was held on a neighbor island. It was held on the Valley Isle this year to elevate the voices of the Maui community.
Many discussions were about rebuilding fire-ravaged Lahaina.
Several residents say they now have a clearer picture of what that looks like and have a plan of action moving forward.
On the final day, four of the five members of the Lahaina Advisory Committee shared their views for Lahaina's recovery.
Maui County Mayor Richard Bissen handpicked each of them after the August fires.
"The people that you see here are very inclusive of the community. It's not one-sided. Which is really, really important to the success of the communication from the community to us to the mayor, but also to the rebuilding of our homes," said committee member Archie Kalepa.
Their goal is to guide the mayor on how Lahaina wants to rebuild Lahaina.
On Friday, they shared their responsibilities within the committee.
Kim Ball, former Lahainaluna High School wrestling coach and founder and president of Hi-Tech Maui, Inc., said his focus is on economic recovery.
"Eight hundred businesses were impacted with 7,000 employees. That's a daily revenue loss of $2.7 million from those businesses, and the total loss from businesses on Maui is $11 million a day," Ball said.
They also tackle issues like housing, education, keiki, kupuna, mental health, etc.
They shared how community members can help them.
"If you know of people who have houses that might be able to open up to one of our families, that's what we're really looking for in the long term is some housing just to stay here and ride this out until Lahaina can be rebuilt," Laurie DeGama said.
"Individually, pray for us. As we pray for you," said Kaliko Storer.
They meet as a committee twice a week and hold weekly community meetings every Wednesday at 5:30 p.m. at the Lahaina Civic Center. They encourage everyone to attend.
Copyright 2023 Hawaii News Now. All rights reserved.