Town-bound lanes of Likelike Highway set to reopen this weekend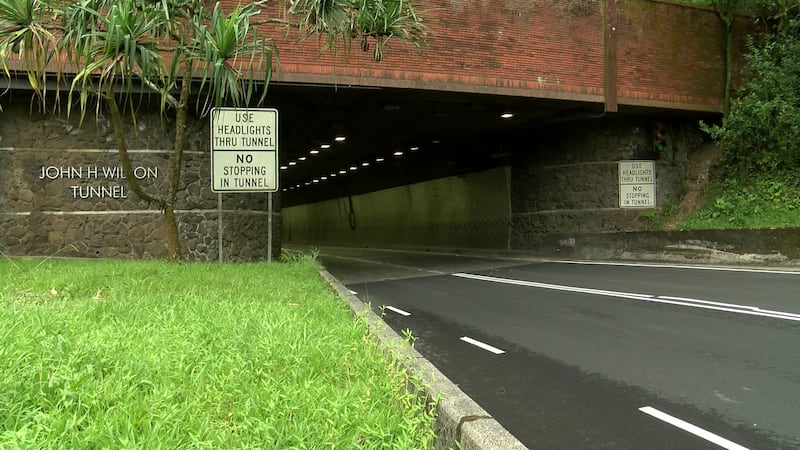 Published: Nov. 16, 2023 at 11:55 AM HST
|
Updated: Nov. 16, 2023 at 11:56 AM HST
HONOLULU (HawaiiNewsNow) - Honolulu-bound lanes of the Likelike Highway at Wilson Tunnel is set to reopen this weekend, the Hawaii Department of Transportation announced on Thursday.
It is expected to reopen on Saturday at 7 p.m.
Last Thursday, crews conducting a routine inspection found some of the tunnel's ceiling rods damaged.
DOT Director Ed Sniffen said a total of 25 ceiling rods needed to be replaced before lanes could be fully reopened.
The emergency repairs is expected to be done in time for the reopening. If work is completed prior to Saturday, HDOT says it will provide an update.
Currently, a single lane is being opened on weekdays from 4:30 a.m. to 9:30 a.m. to aid in the morning commute. Officials say there will be no access Saturday morning.
DOT also says future closures to complete the installation of new rods as a precaution, will be scheduled.
Copyright 2023 Hawaii News Now. All rights reserved.