HFD battles 2 separate fires in Waianae Valley
Published: Nov. 14, 2023 at 2:30 PM HST
|
Updated: Nov. 15, 2023 at 10:50 AM HST
HONOLULU (HawaiiNewsNow) - Honolulu fire crews battled two separate fires in Waianae on Tuesday.
According to HFD, the first one broke out at a home on Waianae Valley Road around 9:15 a.m.
Dozens of firefighters arrived on scene to find smoke coming from a small, single-story building. The blaze also damaged a neighboring home.
HPD also rescued a dog from a nearby yard. The dog's owner told Hawaii News Now he saw flames on a security camera while at work and raced all the way home from Halawa.
"We're very fortunate that no one was home at the time," said Travis Pratt. "If it'd have been earlier then all of us would have been home and scrambling to get the kids out."
The fire was extinguished by 10:10 a.m.
No one was hurt but the American Red Cross was called to help five people who were displaced.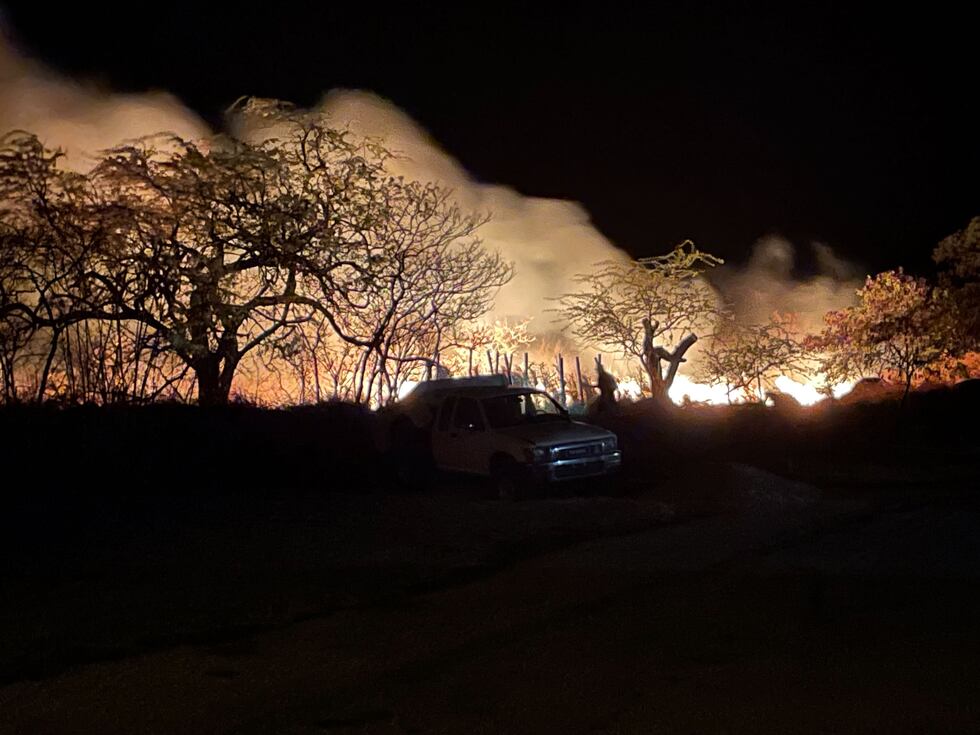 A second fire — a brush fire — was also reported nearby shortly after just up the road in Waianae Valley. The area is classified as being under severe drought.
Hawaii Electric said at last check, 10 acres have burned.
It took fire crews about eight hours to get the brush fire under control.
Some residents ran from their homes with whatever they could carry.
HFD says the only structure impacted by the fire was a chicken coop roughly 20′ x 30′ in size.
Fire officials say the owner of the chicken coop was freeing his chickens when he suffered an injury and was transferred to EMS.
HFD says no other structures were threatened, and no evacuations were ordered.
This story will be updated.
Copyright 2023 Hawaii News Now. All rights reserved.