Despite officer accounts, MPD chief again denies he knew about Lahaina deaths until following day
Published: Nov. 14, 2023 at 5:39 PM HST
|
Updated: Nov. 15, 2023 at 11:30 AM HST
HONOLULU (HawaiiNewsNow) - Maui Police Chief John Pelletier is doubling down on the claim he was unaware anyone died in the Lahaina disaster until the day after the town burned.
That's despite time-stamped body camera video that shows Maui police officers telling the public about fatalities just a couple hours into the afternoon fire fight.
It's a topic Pelletier declined to talk about on camera due to scheduling conflicts.
In an email, a MPD spokesperson said the officers were only talking about "possible fatalities."
Meanwhile, an emergency management expert says whether deaths had been confirmed or not, in a fire of this scale the department's emergency response plan should have been the same.
RELATED COVERAGE:
Body camera video obtained through a public records request provides firsthand accounts from Maui police officers about what they encountered and when they shared that information with Maui County dispatchers. At least 100 people died Aug. 8 in what's now the deadliest fire in modern US history, and the body cam footage helps show the full scope of the chaos in the catastrophe.
The footage shows that about 3:30 p.m. on that day, an officer radioed MPD dispatch saying, "Central we got to get all these cars down Lahainaluna Road. The fire's right next to the cars. We can't see." Then at 5:05 p.m., another officer working to direct traffic away from Lahaina town said to a driver, "Stop! OK, long story short. The town is on fire. There are multiple people who have died."
A short time later another radio call went out saying, "Front Street on fire all the way down to Market Street. All the houses are on fire. It's not passable." But the evening of the disaster, Maui Mayor Richard Bissen appeared unaware of the hellscape West Maui had become.
He said this on the 6 p.m. news: "I am happy to report the road to and from Lahaina is back open."
Despite multiple requests, the Bissen Administration won't say who provided the mayor that information. When HNN Investigates asked Pelletier if it was the police department, a spokesperson also wouldn't answer. Meanwhile, body camera footage shows officers repeatedly telling the public that residents were trapped and that people had died just two hours into the afternoon fire fight.
The body cam footage shows an officer telling a resident, "Brother, there's people trapped up there where the houses are burning. We're worried about them and their lives right now." A little while later, that same officer directing traffic told another driver, "We've got like four or five people dead."
In a statement, an MPD spokesperson said this about the information about deaths: "Individuals within Department's Emergency Operations center did have access to police radio traffic" and "at that point there was third-party information aired over the radio of possible fatalities."
But the spokesperson also said officers were "unable to access those areas due to fire conditions" and that no deaths were confirmed "until the following morning."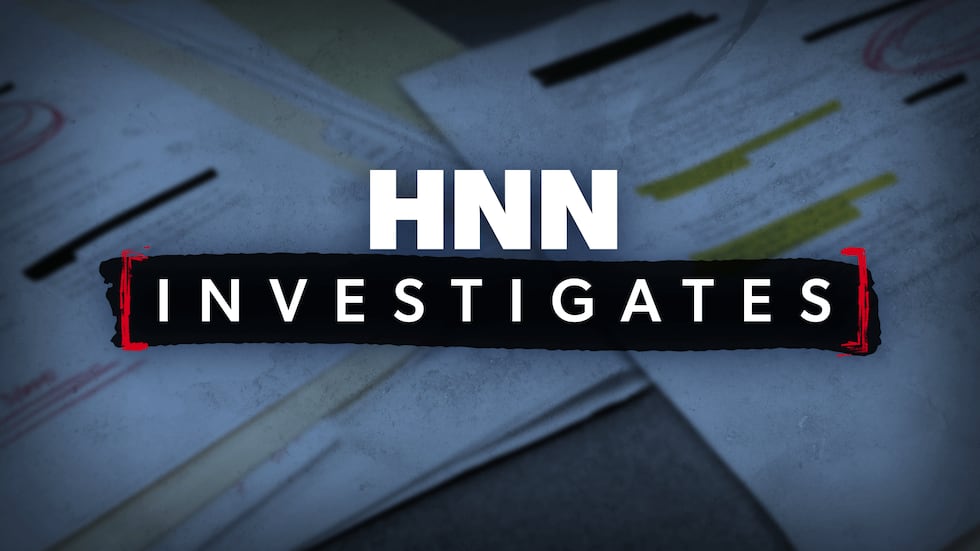 Toby Clairmont, who worked in emergency management 35 years at city, state and federal levels, said it shouldn't have mattered whether authorities had access to the scenes.
"(It} really wouldn't change the course of action at all," he said, adding that the overall objective would still be to protect the public.
Clairmont, who served as the executive officer at the Hawaii Emergency Management Agency before retiring in 2018, said while confirming fatalities may contribute to the sense of severity of the incident it wouldn't change the need to bring in more resources.
"To coordinate with the state ... begin waking up people to get them to act. I don't think that would have changed at all," he said.
Meanwhile, the state has said National Guard memberes stationed on Maui were on standby prior to the fire. HNN confirmed the first National Guard ground support wasn't deployed to Lahaina until 9:15 p.m. The initial eight personnel were sent to help with traffic control.
By then, the town had been leveled.
Maui police says the context for the body camera video will be detailed in its entirety in the after-action Report. That report isn't expected to be released for at least another year and a half.
Copyright 2023 Hawaii News Now. All rights reserved.