UH snaps four-game losing streak with road win over Nevada, 27-14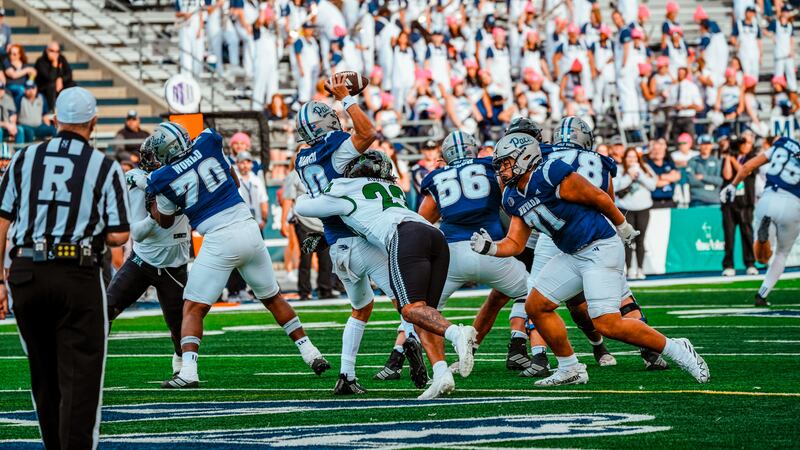 Published: Nov. 5, 2023 at 8:46 PM HST
HONOLULU (HawaiiNewsNow) - After suffering their first shutout loss since 1998 last weekend against San Jose State, The University of Hawaii football team showed an almost complete reversal against Nevada, beating the Wolf Pack 27-14.
10:00 am Hawaii time kickoff and both defenses woke up on the right side of the bed.
A scoreless first quarter, but UH's offense showing signs of things to come.
In the second, UH's Matthew Shipley scores the first points of the game — a 57 yard field goal, a career best.
Later in the second, UH drives down the field with Dalen Morris running it in to cap things off, Hawaii up 10-0.
With 17 seconds left in the half, Brayden Schager finds Pofele Ashlock in the end zone to lead it 17-0 at the break.
To the third, Nevada going with Saint louis alum AJ Bianco at QB and he leads the wolf pack to their first score of the day. However, Hawaii kept their foot on the gas, Bianco is picked off by Peter Manuma to set up another Schager to Ashlock score.
Nevada gets another TD late in the third, but from then on the UH defense held strong. Final score, 27-14.
Up next, the 'Bows return home to host Mountain West leading Air Force next Saturday.
Copyright 2023 Hawaii News Now. All rights reserved.