2 years ago, Maui County-funded commission sounded the alarm about wildfire risks
Published: Oct. 24, 2023 at 5:42 PM HST
|
Updated: Oct. 25, 2023 at 10:26 AM HST
HONOLULU (HawaiiNewsNow) - A 2021 report from a publicly-funded commission identifies key solutions to the wildfire risk threatening Maui, but it's unclear if Maui County acted on the findings. Members of the commission say there was never any government follow-up.
HNN obtained the report as part of an ongoing investigation at the county's actions before, during and after the wildfire that leveled Lahaina. Two months after the disaster, which claimed at least 99 lives with six others still unaccounted for, it's clear that the wildfire threat was well-documented — the result of poor land management, inadequate planning and drought.
In fact, in the 21-page report completed two years ago, Maui County's Cost of Government Commission — an advisory body whose members are selected by the mayor — warned of the increasing threat wildfires posed, "putting citizens, properties and sacred sites" at risk.
"What I found was that the number of fires, and particularly the damage from fires, have been increasing — pretty much steadily, year over year," said Patrick O'Neil, who served on the commission and previously taught at the University of Nebraska.
There, he headed up the Emergency Services Program which included education for fire services. During his time on the commission, O'Neil was tasked with being the lead investigator and an author of Maui's 2021 Report on Wildfire Prevention and Cost Recovery.
The advisory council receives county funding for its work.
"What I really discovered was that there were people who have been working on this issue for a couple of decades," O'Neil told HNN Investigates.
'Stressed public safety services'
He continued: "The biggest problem is land management. That given the fire-prone areas of Maui, given the alien grasses and the great number of acreage that previously had been cane fields, that were just sort of going wild, that there was really a wildfire potential."
The report states that island communities are particularly vulnerable because "populations tend to be clustered" and "dependent on single highways."
The report also documents a series of recent wildfires that "seriously stressed public safety services" and nearly took out some of Maui's most important infrastructure.
In 2018, for example, a fire sparked in the Kauaula Valley just a few minutes up the hill from Lahaina. Residents say flames came very close to taking the town.
"If it would have jumped over the road. We would have lost Lahaina," said Joe Pluta, who heads up the West Maui Improvement Foundation, which has helped raise funds for fire stations.
The report says strong winds from Hurricane Lane "grounded aircraft fire response." The fire also "threatened evacuation shelters" forcing evacuees who had already fled to flee again.
That's a situation identical to what happened the day Lahaina was leveled.
PREVIOUS COVERAGE:
In 2019, there was another close call.
According to the 2021 report, the Waiko Road fire consumed 9,000 acres and "threatened Maui Electric Company's Maalaea Power Plant, which supplies electricity to 80% of the island."
Later that same year, the Maalaea fire "threatened homes, land and people." The report says it also shut down part of Honoapiilani Highway which connects residents to essential services.
No evidence of action
While the document provides critical insight into wildfire hazards, O'Neil said the most important part of the report is the list of corrective actions. The report includes four pages of fire prevention strategies the county could take to reduce the frequency, magnitude and threat of wildfires.
Some of the recommendations:
Routinely inspect power transmission lines

Increase the width of fire breaks

Create a comprehensive property assessment program "to identify poorly maintained and fire-prone properties" and direct corrective measures
HNN Investigates asked Mayor Richard Bissen or someone from the county's emergency management agency to sit down with us and discuss the findings of the report. We also asked which recommendations the county had put into practice.
But no one ever responded to our requests.
"It's another document that points to the county knew," said James Bickerton, an attorney who represents nearly two dozen people impacted by the Aug. 8 fire.
When HNN Investigates asked if he's been able to determine if any of these fire prevention suggestions were implemented Bickerton responded, "We have not found any record yet."
Meanwhile, O'Neil says it's crucial that actions are taken now to mitigate wildfire hazards — not just on Maui but across the state.
He says if the problems are ignored, the risk of devastating wildfires will only increase.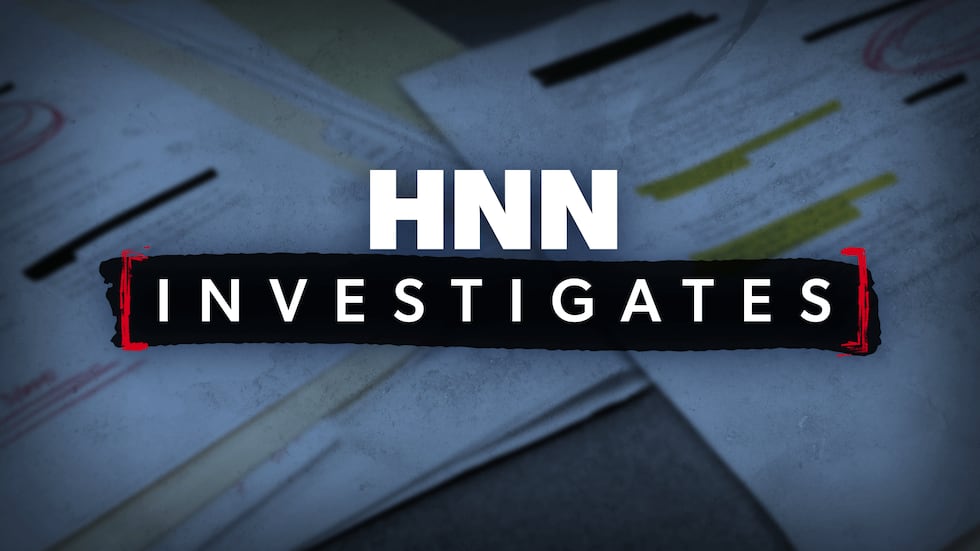 Copyright 2023 Hawaii News Now. All rights reserved.