At DEA lab, tests find seized fake pills with 3 times the lethal amount of fentanyl
Published: Oct. 5, 2023 at 3:51 PM HST
|
Updated: Oct. 6, 2023 at 4:43 AM HST
HONOLULU (HawaiiNewsNow) - Drugs seized in Hawaii by the DEA are sent to a Southern California lab for analysis. The results can help determine trends in the community.
On the day HNN Investigates got a tour of the lab, forensic chemist Christine Mateo was testing samples of meth from several large bags. Authorities seized about 50 pounds in all.
They were intercepted in a package in Honolulu.
Mateo weighed each bag, then put a small amount from one of the bags into a dish before adding drops of a solution.
"It turns from orange to brown, which is consistent with methamphetamine," Mateo said.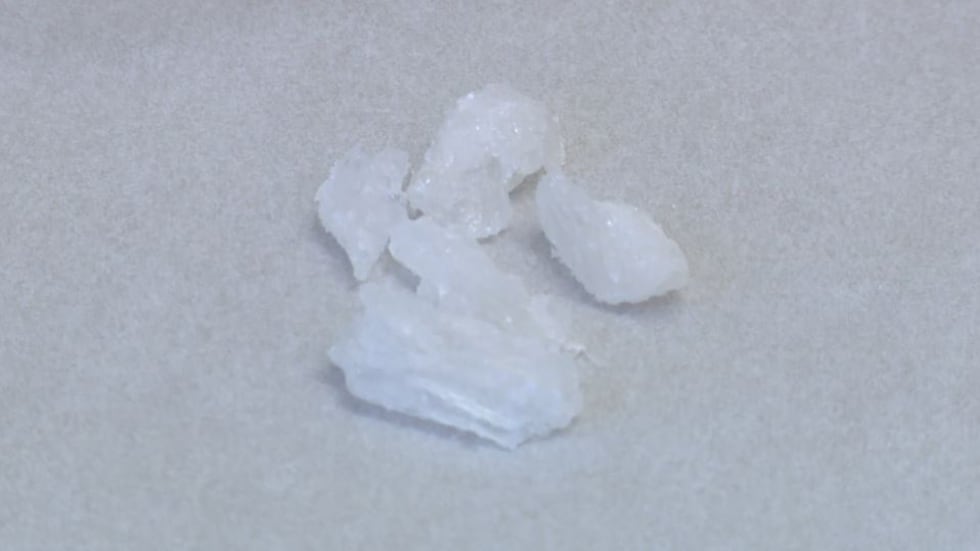 Also in the lab that day were bags of fentanyl. One seizure of about 10,000 rainbow fentanyl pills was recovered at the border with Mexico, intercepted before it could get to the streets.
Another seizure in the lab that day — about 200,000 fake oxycodone pills.
The blue pills were wrapped in bundles and had all the markings of the prescription version but tests showed it actually contained fentanyl.
Also in this Series:
"These are M-30 pills, so M on one side and half-score 30 on the other," Mateo said, adding the markings are meant to make the pills seem like legitimate prescriptions.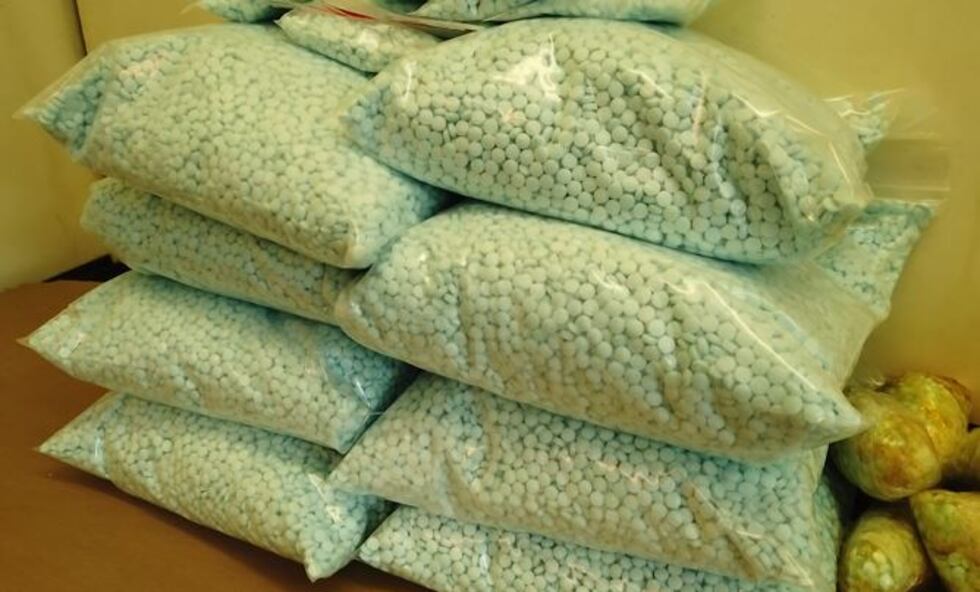 Mateo uses high-tech equipment to do further analysis of seized drugs. The machine can determine the purity of the product.
Mateo said the equipment shows how inconsistent pills made by the cartel are.
"That's what really victimizes a lot of our young people who may be, because of a lack of awareness, they don't know that these are fake pills," said William Bodner, the special agent in charge at the Drug Enforcement Administration's Los Angeles office.
Two milligrams of fentanyl is considered a lethal dose.
Mateo has found up to 6 milligrams — three times the deadly amount — in one pill.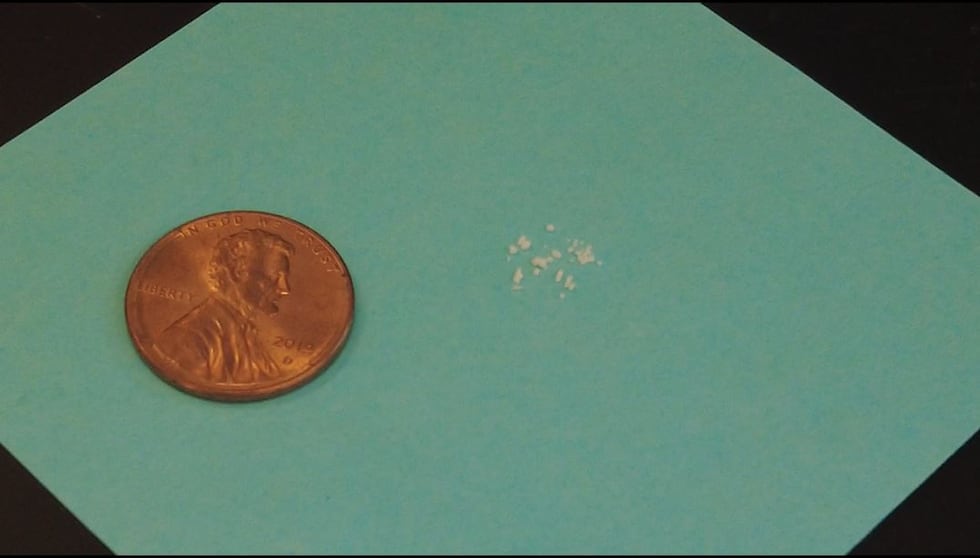 Anthony Chrysanthis, deputy special agent in charge at the DEA, said people using online pharmacies need to ensure they are licensed and regulated businesses.
"Our concern is the person that's not doing it that route."
Chrysanthis said college students trying to stay up to study have been victimized, buying pills they thought were stimulants, like Adderall, but actually contained fentanyl.
Chrysanthis said young adults often buy the pills through social media ads and pay using an app. The illegal pills are then sent directly to their home.
Copyright 2023 Hawaii News Now. All rights reserved.