Illegal drugs are getting smuggled into Hawaii in record numbers. Here's how
Published: Oct. 4, 2023 at 5:44 PM HST
HONOLULU (HawaiiNewsNow) - Drug smugglers are finding ways to sneak their products into Hawaii in record amounts, experts say.
As part of a special series investigating the fentanyl crisis, HNN tracked the drug pipeline to paradise — and explored how drugs are crossing Hawaii's ocean borders.
Shipping containers
Customs and Border Protection searches cargo coming into the United States for various contraband, including narcotics. They're the first line of defense when it comes to drugs in Hawaii.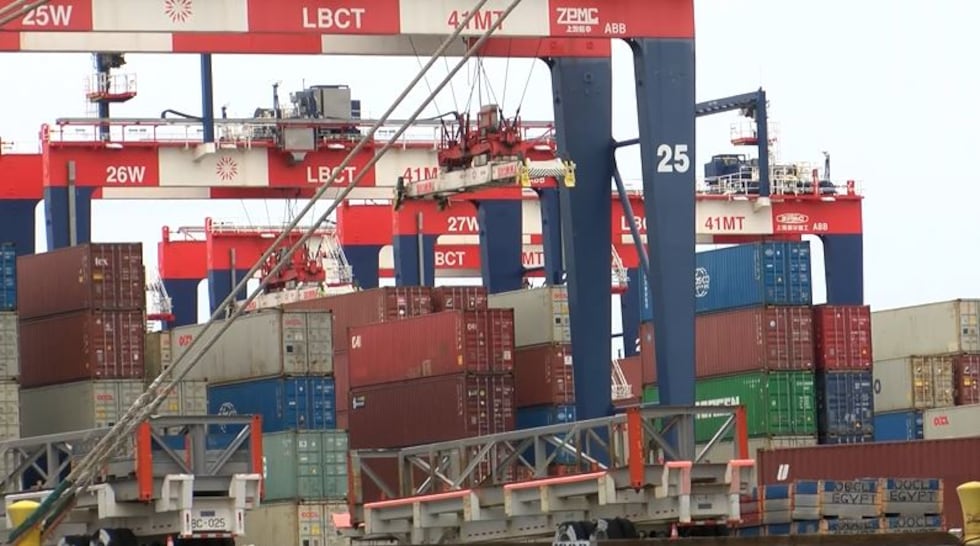 At the Port of Los Angeles, CBP does scans and inspections of the containers from "source countries," said Ticha Buranasombati, the agency's acting assistant port director.
Smugglers use various — and oftentimes creative — techniques to conceal narcotics. Recently, drugs were found hidden inside container goods, stereo equipment and packs of vegetables.
CBP also found drugs in large waterproof bags attached to the bottom of ships.
Buranasombati said those are called "parasites."
Los Angeles Port Police uses divers in the water when CBP suspects parasites are on vessels. Port police patrols the massive maritime complex that shares waterways with the Port of Long Beach.
Ten million containers move through the ports each year.
And thousands of trucks and trains visit the complex daily.
"It's an easy target for people to think that they can sneak in with the mass amounts of vehicles, trucks, cars and people," said Randy Allen, deputy chief of the Los Angeles Port Police.
Also in this Series:
The volume of traffic means only a fraction of the contraband will be intercepted when it leaves California waters. And once the ships arrive in Hawaii, the containers are quickly offloaded.
The state doesn't have large storage warehouses at the pier so inspection opportunities are limited.
"Hawaii's economy runs on a just-in-time supply chain," said Dre Kalili, deputy director of the state Department of Transportation.
"It's just a matter of days from the time a ship pulls in with a bunch of containers, those containers get off-loaded onto the pier on on a truck to a store and then onto a shelf."
Kalili said checking every one would severely delay consumers getting their goods. That's why specific information is needed for law enforcement checks.
Airlines
A large number of smugglers bring narcotics in on flights to Hawaii, concealing the drugs in luggage or on their bodies. There have been airline employees and TSA agents caught working as mules.
But often it's the frequent fliers.
Drug sniffing dogs and screenings help but overall, authorities said those barely make a dent.
Packages
The no. 1 way that drugs are getting into Hawaii: Packages.
Rafael Nunez, U.S. Postal inspector, said meth is still the most common drug his agents find, but fentanyl recoveries are on the rise. "At least for the past year, we've seen an increase in the amount of fentanyl coming to the islands either in powder form or pills," he said.
Nunez added, "We expect that trend to continue."
Four people were indicted earlier this year for allegedly using the mail to smuggle the fentanyl that killed 53-year old Steven Berengue and 44-year old Joseph Iseke in a Waikiki hotel room in June.
Three other people were injured in the mass overdose.
Jeffery Waz, Joseph Hamil, Avery Garrard and Keina Drageset were all charged in connection with the case. Garrard and Drageset are the accused suppliers of the fentanyl.
Body camera video obtained by Hawaii News Now shows Honolulu police officers, firefighters and EMS working to save multiple victims who had passed out on the hotel floor.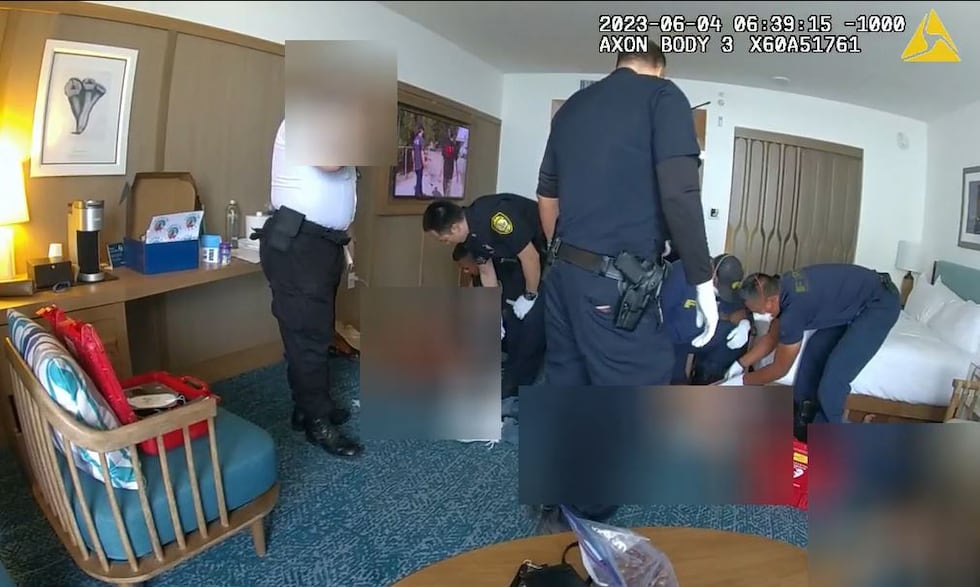 They face charges of conspiracy to distribute resulting in death and serious bodily injury.
"If you sell even just one pill to someone but they die from that pill, you could be charged with this federal crime and it's a 20-year prison sentence," said William Bodner, special agent in charge of the DEA's Los Angeles office. He added going after alleged suppliers help disrupt the pipeline.
"We're trying to address the problem where it's causing the most harm," Bodner said.
But Bodner admits when one piece of the supply chain breaks, another will soon fill the role.
Copyright 2023 Hawaii News Now. All rights reserved.