Flash flood warning expires for Windward Oahu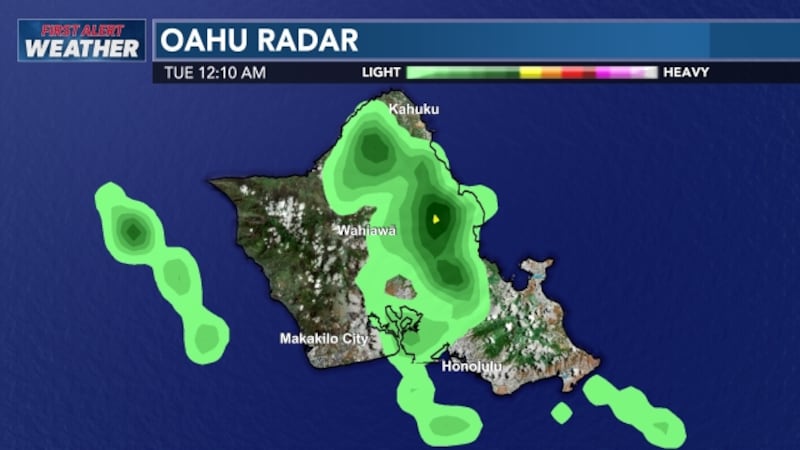 Published: Oct. 3, 2023 at 12:19 AM HST
|
Updated: Oct. 3, 2023 at 4:15 AM HST
HONOLULU (HawaiiNewsNow) - A flash flood warning was in effect until 2:30 a.m. for portions of Windward Oahu.
The National Weather Service in Honolulu said at 12:07 a.m., radar indicated heavy rain falling at a rate of 1 to 2 inches per hour.
Kahana Stream also has risen rapidly to a level that can cause flash flooding in the area between Kaaawa and Punaluu.
Forecasters said areas that can experience flash flooding include Waikane, Waiahole, Kaaawa, Punaluu, Kahaluu, Kahana Valley State Park and Kualoa.
Persons and residents in the warning area should stay away from streams, ditches and low-lying areas prone to flooding.
Copyright 2023 Hawaii News Now. All rights reserved.