UH football downs New Mexico State, 20-17 to close out non-conference slate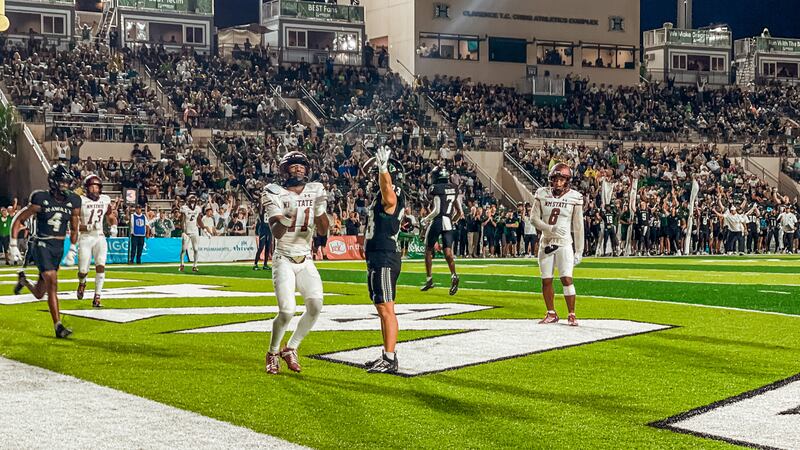 Published: Sep. 24, 2023 at 8:29 PM HST
HONOLULU (HawaiiNewsNow) - After a stagnant first half, Timmy Chang rallied the troops to beat New Mexico State, 20-17.
The University of Hawaii football closes out their non-conference schedule with a win.
The 'Bows were held out of the endzone in the first two frames of play as the Aggies took a 17-3 lead into the locker room.
After the break the UH defense pitched a shutout while Brayden Schager and the offense started to cook.
"Yeah, it's big, it gives us confidence, it gives us a lot of confidence." UH quarterback Brayden Schager told reporters. "We know we can do it and the great thing is we didn't play near a perfect game and we still came out and won, I think that's what a good team does, they find a way to win."
Some big time plays by local boy Koali Nishigaya and they tie things up in the fourth quarter at 17-all.
UH drives down the field and gives Matthew Shipley a chip in field goal to win it as time expired.
"It's next kick mentality, that's what we preach at practice." Shipley said. "So, you know, you're going to have bad ones, you're going to have good ones, that's just how it is, I mean, it's just how you attack that next kick is, you know, what really helps you."
Up next, the Rainbow Warriors head to the ninth island to open Mountain West Conference play against UNLV.
Copyright 2023 Hawaii News Now. All rights reserved.