Maui's economy is struggling. Here are 5 simple things businesses say you can do to help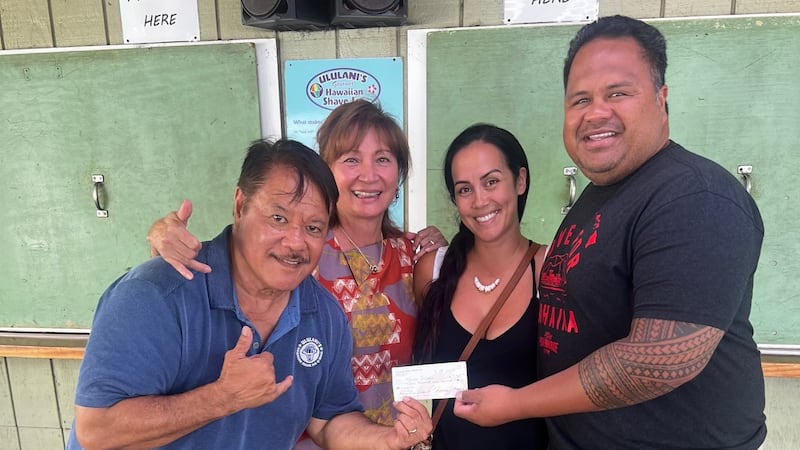 Published: Sep. 23, 2023 at 2:33 PM HST
HONOLULU (HawaiiNewsNow) - It will take years for Lahaina to recover.
And that means the community's residents and businesses will need your help in the long-run.
The good news: There are plenty of ways to help. On top of making donations to nonprofits, foundations, and directly to residents themselves, you can talk with your pocketbook — and make purchases that benefit those struggling in the wake of the disaster.
Julie Siphers, owner of Makawao retail shop Holoholo Surf, said the wildfires are taking a heavy economic toll on many businesses and their employees. At the same time, she added, "it's hard to think about business sometimes when there's so many more important things going on right now."
Still, helping local Maui businesses means helping Maui residents.
And that's something we can all get behind.
We talked to several West Maui business owners to get their suggestions on what consumers locally (and globally) can do to put their wallet and support to work. Here's what they said:
― Donate to impacted businesses:
We all have our favorite West Maui businesses.
And your help could make all the difference in whether they can reopen their doors.
For example, David Yamashiro, of Ululani's Shave Ice, lost the company's first and highest-grossing brick-and-mortar Shave Ice shop in Lahaina and a second Lahaina location.
The company also lost their warehouse in the wildfire.
Yamashiro said revenues are down 70%, but their top priority is their employees.
He set up a GoFundMe to raise money specifically for impacted Ululani's employees.
"Our plan was to put together a fundraiser so that we could support a lot of the displaced employees that we had. They didn't only lose their homes, they lost pretty much everything they owned. Some of them lost their cars. In addition to that, everything they knew," he said.
Using their well-known brand and popular social media platforms, Ululani's raised over $174,158 through GoFundMe — with $100,000 going directly to the impacted Lahaina employees.
Many businesses like Ululani's have also created limited edition t-shirts or merchandise to help raise money for relief efforts. Browse Instagram for a fundraiser that strikes your fancy.
― Buy local ... online:
Siphers, owner of Holoholo Surf, has been selling its made-in-Hawaii dresses and swimsuits online for years. While they've taken a hit with Maui's tourism decline, they've still got plenty of stock online — and they're helping residents and soon-to-be visitors alike visit their site.
"We take orders usually daily," she said.
"If people can shop local at their favorite Maui businesses, then it's super helpful."
Unfortunately, not all Maui small businesses have the resources to run an online store.
Siphers suggested trying to reach out to business owners directly via email or phone to see if their products are still available — and if you can support them in other ways.
And, of course, the holidays are coming up. Challenge yourself to buy local this year!
― Donate digital goods and services to Maui business owners:
When it comes to donating, many assume you've got to open up your wallet.
But Jaynina Gomes, along with her husband and business partner Duane Gomes — owners of Maui-based crackseed and candy company Obachans — said your digital skills can also help.
For example, you can help a Maui business set up or maintain a website or contribute to their social media marketing. These skills are invaluable — and translate into sales.
"There's things that you can donate that aren't monetary for businesses. If you are really good at digital media, or Zoom stuff, or any of those things to give some of your advice," Gomes said.
― Plan a neighbor island Maui staycation:
Mainland or international tourism to Maui is still way down in the wake of the wildfires.
But over the Labor Day weekend, kamaaina showed their aloha with staycations.
It was a welcome economic boost — and a great way to get help to Maui families.
Siphers said that upon reopening, she felt overwhelming support from the local community.
"Having the doors open again — and there was a lot of local support — t seemed pretty obvious that people were coming and hoping to support local in that way," she said.
― Support your favorite businesses on social media:
If you can't donate money, throw your support behind your favorite businesses.
In the age of social media, all it takes is a click — or a tap. "Sharing and tagging, that's a big thing, especially in Hawaii; word-of-mouth stuff is huge," Gomes said.
Copyright 2023 Hawaii News Now. All rights reserved.