Typical trade wind conditions for the weekend and beyond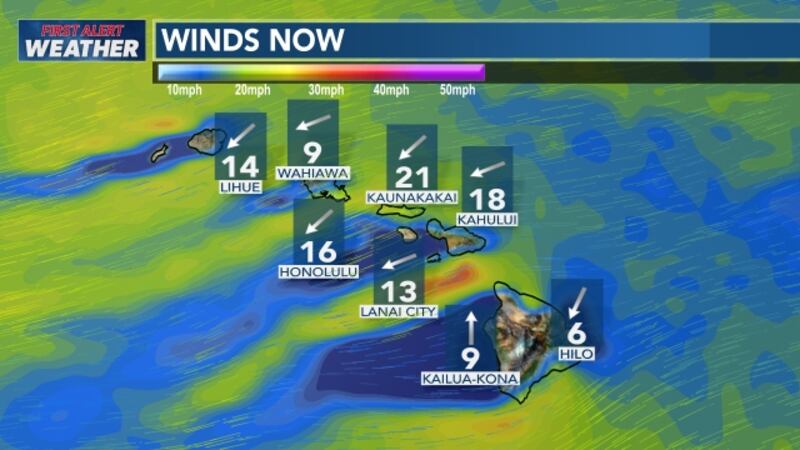 Published: Sep. 23, 2023 at 9:51 AM HST
We're into the first weekend of fall, which began Friday at 8:50 p.m. Moderate to locally breezy trade winds are expected to continue for the next several days with only some minor changes in strength. The winds will weaken slightly around Monday, and then restrengthen by Tuesday. Scattered passing showers will ride the trade wind flow, with slightly drier conditions possible Sunday.
In surf, south shores will see some waves generated by southwest swell energy combined with a lingering southeast swell, with slightly higher (occasional waist to chest-high sets) on Sunday. A small north-northwest swell will bump wave heights a bit for north and west shores. Rough and choppy waves generated by the trade winds will continue for east shores. There's also a small craft advisory in effect for the usual windier coastal and channel waters around Maui County and the island of Hawaii.
Copyright 2023 Hawaii News Now. All rights reserved.