Steve Jobs gifted a Hawaii dentist with a signed iPad. Now, it's up for auction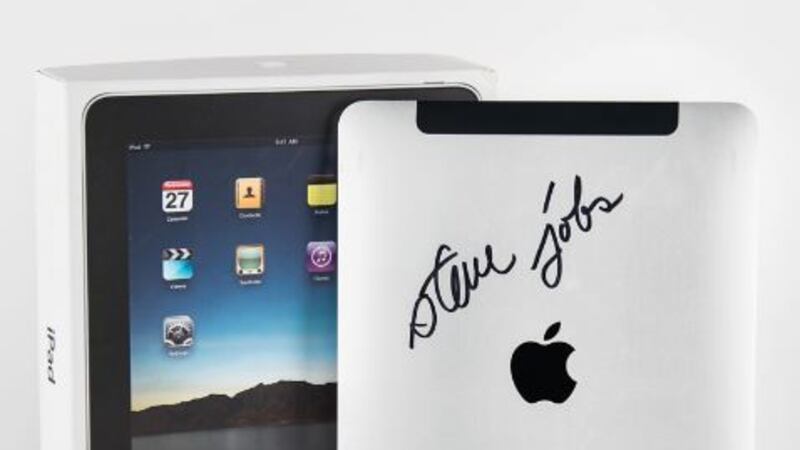 Published: Sep. 22, 2023 at 4:13 PM HST
HONOLULU (HawaiiNewsNow) - An iPad autographed by Steve Jobs is up for auction.
The Apple founder gave it to a Kailua-Kona dentist just a year and a half before his passing.
Dr. Frank Sayre treated Jobs while he was on vacation in Hawaii in 2010, but he refused to accept payment for the emergency treatment.
Instead, Sayre asked Jobs for a signed iPad as a donation for a silent auction for the Daniel Sayre Memorial Foundation.
Dr. Sayre started the fundraiser for county lifeguards and firefighters in 1997, after he lost his son in a hiking fall at Kapaloa Falls.
Now 80 years old and retired, Sayre said it's time to pass along the iPad to someone else to appreciate.
The top bid so far is just under $15,000.
The online auction runs through Saturday.
Copyright 2023 Hawaii News Now. All rights reserved.