City prosecutor: Extra measures possible to ensure impartial jury in high-profile murder case
Published: Sep. 22, 2023 at 8:27 PM HST
HONOLULU (HawaiiNewsNow) - Honolulu Prosecuting Attorney Steve Alm is confident his office will find an impartial jury for the trial of Juan Baron, the man accused in the Hawaii Loa ridge murder.
That's despite the controversy surrounding the actions of a deputy prosecutor who was fired on Tuesday.
The deputy was in charge of the Baron murder investigation and is accused of showing crime scene photos and other evidence in the case during public presentations.
Baron is accused of killing 73-year-old Gary Ruby last year at his Hawaii Loa Ridge home.
The presentations were to educate kupuna about protecting themselves from crime.
State Deputy Attorney General Thomas Michener was at one of the presentations for retired teachers on Sept. 19, 2022. Court records show Michener testified last month in a hearing to address the motion to dismiss filed by Baron's attorney.
Michener said "about 75 to 90 people" attended that particular presentation.
He told the court pictures were shown from the Baron case, including "what is reported to be the bathtub where the victim in this case was discovered." Ruby's body had been encased in concrete and covered with coffee grounds, according to police records.
Michener also told the court that after the presentation he questioned the deputy prosecutor who showed the pictures, saying he "asked something to the effect — was that OK or was that the right thing to do"
When asked what the problem is with displaying those images to the public in a pending case, Michener responded, "There is the possibility that the evidence could get out." And that "could potentially affect the ability to find jurors" who didn't know details about the case, he continued.
Baron's attorney, Myles Breiner, said there were multiple presentations put on by the same deputy city prosecutor.
Breiner wants the case dismissed.
"Let's say 500 people were exposed to this. We don't know who they spoke to," he said.
But Alm believes replacing the deputy prosecutor in charge of the case plus having a large jury pool and proper questioning of the jurors will be enough to seat an impartial jury.
"Asking people have you heard of this case? If so, where?" Alm said, adding most people hear bits and pieces of cases and don't form solid opinions before trial.
"They're gonna, you know, be open-minded about it."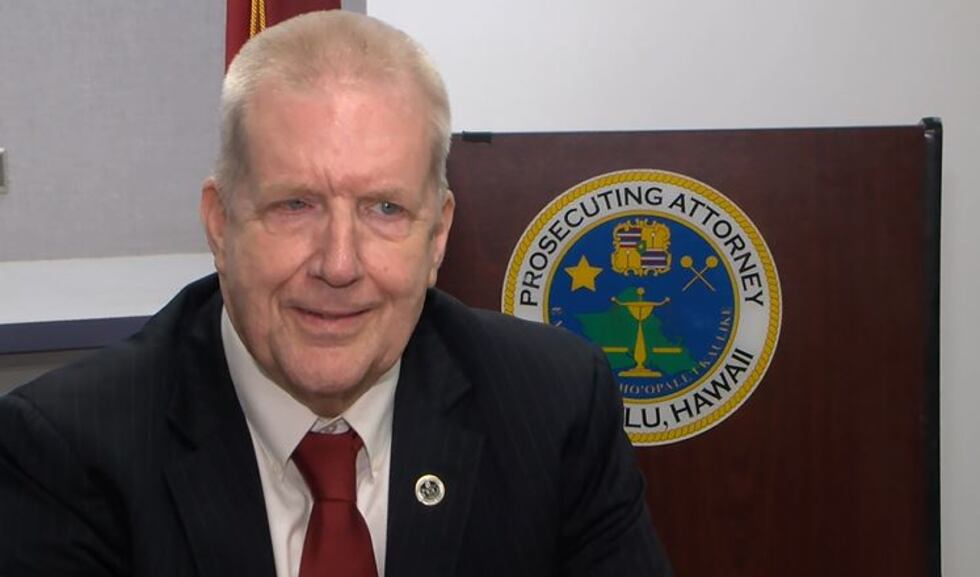 Alm said they have been able to find jurors for many high publicity cases in the past.
The next hearing is set for Oct. 24. Multiple people from Alm's office will have to testify.
The judge will decide if the case will move forward as is or if it should be conflicted out to another agency or dismissed.
Copyright 2023 Hawaii News Now. All rights reserved.