Boeing 747 flies into Kahului with 30 tons of emergency supplies for Maui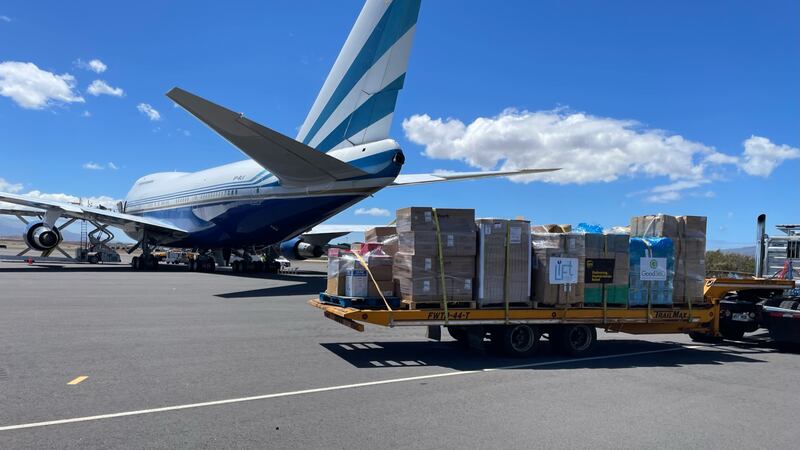 Published: Sep. 22, 2023 at 10:31 AM HST
|
Updated: Sep. 22, 2023 at 11:01 AM HST
HONOLULU (HawaiiNewsNow) - A Boeing 747 aircraft landed at Kahului International Airport earlier this week, filled with 30 tons of emergency relief supplies for wildfire survivors.
Nonprofit organizations CityServe International and Fill the Needs coordinated the huge effort from Bakersfield, Calif.
The plane landed on Monday and the donations included several hundred air purifiers, food, e-bikes, tools and hygiene kits.
"I was told it was the largest airplane to land on Maui in three years and it was loaded down with so many different types of supplies," said Todd Maphere, of CityServe International. "The beauty of people coming all around the country is it lets people particularly in Lahaina know. You are not forgotten, you are not alone. People care, they love you, don't know you, but they love you."
Organizers say the supplies totaled $1 million in donations.
Shipping for the items and access to the 747 was coordinated by Task Force Lahaina.
Local churches and nonprofits are working to distribute the items.
Copyright 2023 Hawaii News Now. All rights reserved.