1-day-old sea otter rescued after orca whales kill mother
Published: Sep. 22, 2023 at 10:26 AM HST
SEWARD, Alaska (KTUU/Gray News) – A newborn sea otter is being cared for by humans after its mother was killed in an attack by two orca whales off the coast of Alaska.
The attack on Sept. 9 was witnessed by a group of people on a nearby fishing boat that happened to include Natalie Hunter, a lab technician at Alaska SeaLife Center.
Witnesses said the baby otter was clinging to its mother when the pair of orca whales attacked them, killing the mom but sparing the baby.
With permission from the U.S. Fish and Wildlife Service, Hunter was able to successfully rescue the baby otter, bringing it onto the boat and then to the Alaska SeaLife Center in Seward.
Workers say the baby otter was likely just a day old when she was rescued, and she wouldn't have survived on her long on her own.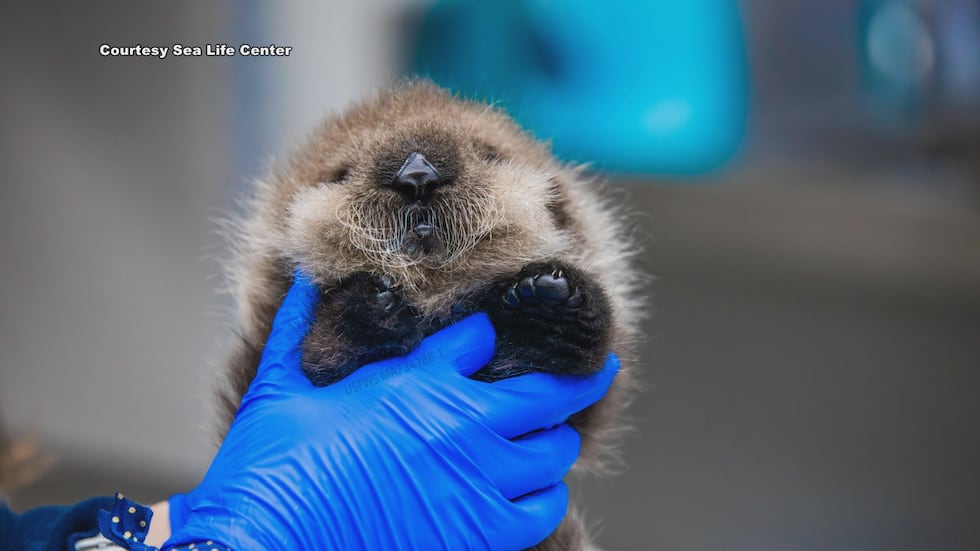 "After basically getting skipped across the water by that orca, her coat had taken on so much water that it lost all buoyancy," lab technician Hanna Beane said, who is on the team caring now for the otter. "So, she very likely would have drowned within that hour or so — either drowned, or an eagle could have come to pick her up because she's a nice little easy meal for a bird. So, there's no chance, she would have had zero chance of survival."
Beane said the otter is thriving at the SeaLife Center. She has a hearty appetite and appears to be in good health.
Unfortunately, the baby otter can't be released back into the wild.
"We are otter mom now. There is no way that we could teach her the skills that she would need to survive out in the wild, so she will be placed in human care for the rest of her life," Beane said.
The SeaLife Center is looking for a facility that will accept the otter permanently. Until then, Beane said, she's being well cared for and lucky to be alive.
Copyright 2023 KTUU via Gray Media Group, Inc. All rights reserved.