Federal judge sets May trial date for 5 former Memphis officers charged in Tyre Nichols beating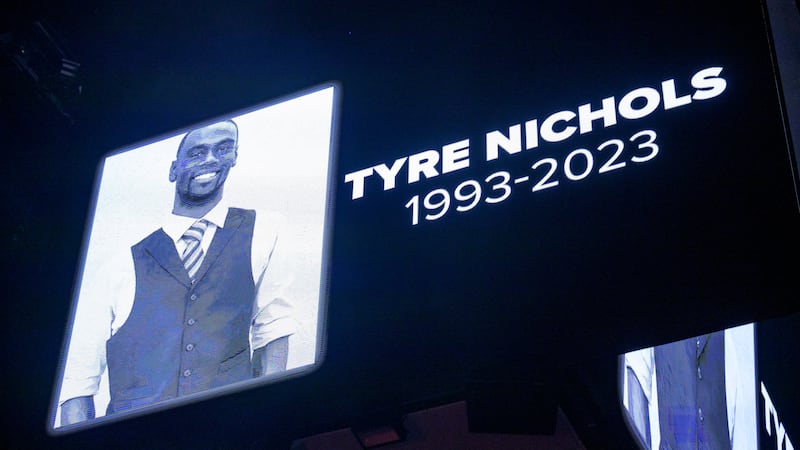 Published: Sep. 21, 2023 at 9:03 AM HST
MEMPHIS, Tenn. (AP) — A judge on Thursday set a May trial date for five former Memphis police officers who have pleaded not guilty to federal civil rights charges in the fatal beating of Tyre Nichols after a traffic stop.
U.S. District Judge Mark S. Norris set a May 6 jury trial for Tadarrius Bean, Demetrius Haley, Emmitt Martin, Desmond Mills and Justin Smith during a hearing in federal court in Memphis.
The former Memphis Police Department officers were indicted by a federal grand jury on Sept. 13 on charges of using excessive force and conspiring to lie about the Jan. 7 beating of Nichols as he cried out for his mother just steps from his Memphis home.
Nichols, 29, died in a hospital three days after he was punched, kicked and hit with a baton in a pummeling that was caught on police video. His beating was one of several violent encounters between police and Black people that sparked protests and renewed debate about police brutality and police reform in the U.S.
The five former officers also are Black. They were fired from the department after Nichols' death. They also have been charged in state court with second-degree murder and other alleged offenses. They have pleaded not guilty to those charges, but no trial date has been set in state court. They are out on bond in both the state and federal cases.
The former officers were part of a crime-suppression team that officials disbanded after Nichols' death. However, members of that Scorpion unit have been moved to other teams.
The federal charges against the former officers are deprivation of rights under the color of law through excessive force and failure to intervene, and through deliberate indifference; conspiracy to witness tampering; and obstruction of justice through witness tampering.
Kristen Clarke, who leads the U.S. Department of Justice's civil rights division, said at a Sept. 13 news conference that the five former officers used excessive force, failed to advise medical personnel about Nichols' injuries and conspired to cover up their misconduct.
The indictment says the officers failed to tell dispatchers, their supervisor and emergency medical technicians they knew Nichols had been hit repeatedly. It alleged they were trying to cover up their use of force and shield themselves from criminal liability.
Additionally, the indictment alleges instances where the officers used their body cameras to limit what evidence could be captured at the scene.
Norris, the federal judge, also is presiding over a federal lawsuit filed against the five officers, two other former officers who were involved in the arrest, the city of Memphis, police chief Cerelyn "CJ" Davis and three former Memphis Fire Department emergency medical technicians who were fired for failing to render aid to Nichols.
Norris ruled Thursday that the portion of the lawsuit involving Bean, Haley, Martin, Mills and Smith will be delayed because they are involved in criminal proceedings. The part of the lawsuit against the other parties can continue and their trial is set for January 2025, Norris ruled.
Copyright 2023 The Associated Press. All rights reserved.