Deputy prosecutor fired amid misconduct concerns that could impact high-profile criminal cases
Published: Sep. 20, 2023 at 6:05 PM HST
|
Updated: Sep. 20, 2023 at 6:19 PM HST
HONOLULU (HawaiiNewsNow) - A deputy city prosecutor was fired Tuesday — one day after allegations of misconduct surfaced that could put several high-profile cases at risk.
HNN Investigates reported Monday that a high-profile murder case could be affected after the deputy prosecutor from the Elder Abuse unit was found to have been showing crime scene photos and other confidential information about active criminal cases during public presentations.
The presentations were designed to educate kupuna about protecting themselves.
Hawaii News Now has learned that other high-profile cases could also be impacted.
Among them: The case against Keith Catolico, who is charged with about a dozen crimes connected to alleged sprees from 2020 and 2021, including a jewelry heist at a Restaurant Row store and a Kahala home invasion in which a 76-year old woman was retrained using zip ties.
Prosecutorial misconduct cited in move to throw out charges in gruesome Oahu murder
The case was being prosecuted by the unit, which has now put a new deputy prosecutor in charge. A new deputy prosecutor is also now in charge of the high-profile murder case against Juan Tejedor Baron, who is accused of brutally murdering 73-year old Gary Ruby and then encasing his body in concrete in the bathtub of his Hawaii Loa Ridge home.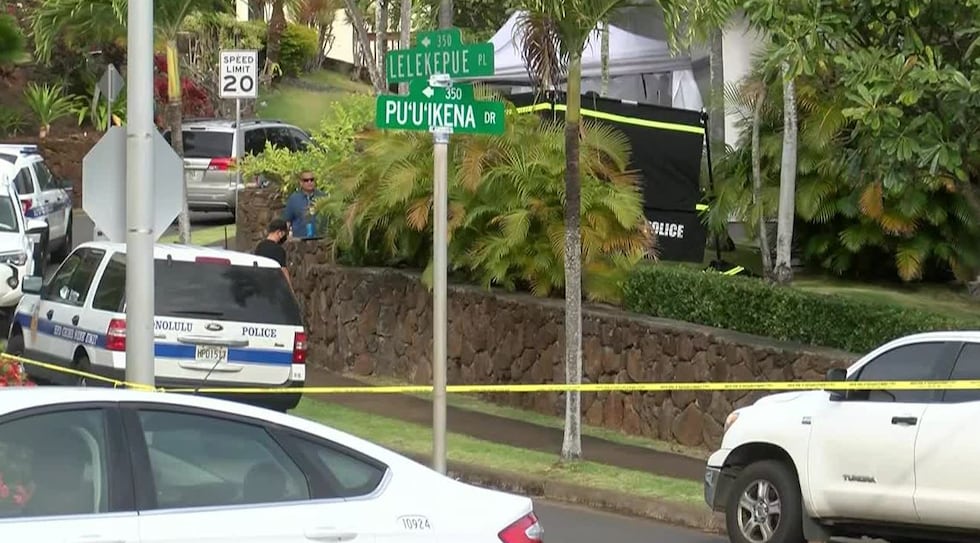 Baron's attorney, Myles Breiner, has filed a motion to dismiss the case based on the actions of the now-fired deputy, which he contends could have "huge, huge impacts" on a number of cases.
Megan Kau, a former deputy prosecuting attorney turned defense attorney, added that terminating the deputy doesn't fix the problem because the crime scene photos and confidential case information were already shown to hundreds of people at the presentations.
That could taint potential jurors.
"The violation has already occurred," Kau said.
A Circuit Court judge will have to weigh in on the motion to dismiss the case against Baron.
Retired Circuit Court Judge Randal Lee, now an assistant professor at Hawaii Pacific University, said the deputy prosecutor's actions were wrong, "but I don't think it's to the extent that it should warrant dismissal." An alternative to dismissal: Transferring the case to the state Attorney General's office, which could cause further delays as the state prepares for trial.
The Prosecutor's Office said they are reviewing all of the fired deputy's active cases.
Copyright 2023 Hawaii News Now. All rights reserved.