UH Maui College to welcome students back as campus remains a wildfire response hub
Published: Aug. 25, 2023 at 5:30 PM HST
|
Updated: Aug. 26, 2023 at 11:20 AM HST
HONOLULU (HawaiiNewsNow) - The University of Hawaii Maui College will welcome students back on Monday. It's a delayed — but welcome — start following the Lahaina wildfire.
Hundreds of students and some staff have been directly affected and campus life is going to be different for awhile.
The kitchen is being used to cook thousands of meals for evacuees who transitioned from shelters to hotels and rental units.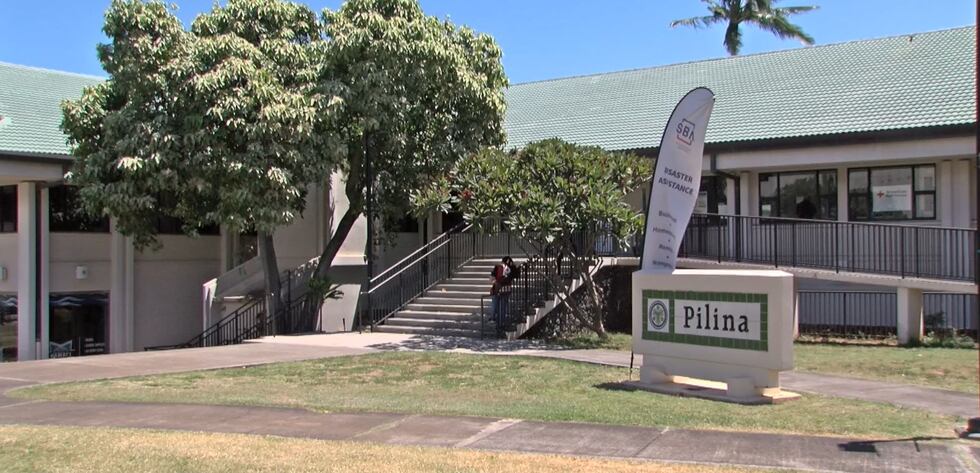 And the building next door, the former student lounge, is now the Disaster Recovery Center.
That's where fire victims can find officials from FEMA, the American Red Cross, the Small Business Administration, the state Insurance Division and unemployment office.
The school has created a new, temporary student lounge area nearby.
Of the nearly 2,500 students enrolled at UHMC, 241 are from Lahaina and were directly impacted.
Those students were already given $2,000 in relief money.
"If they want to use it for tuition balances, fine. If they are feeding their families, buying gas, whatever it is, we know that the need is endless," said Jocelyn Romero Demirbag, director of Maui development for the University of Hawaii Foundation.
The $482,000 from the UH Foundation is just the start.
"We expect there is going to be multiple waves because there are a lot of gifts coming in, we're so grateful to the community for doing that."
Five UHMC faculty and staff members have also been provided relief money.
Lui Hokoana, Chancellor of UHMC said they will also work with the Lahaina students who may need more time to settle in to a new, temporary place to live.
"This is our community, it's a place that we love so much," said Hokoana.
There is no timeline for how long the kitchen will be providing relief meals or the DRC will remain on campus to help victims but Hokoana said the staff will adjust and hope students can too.
Darrell Habisch, spokesman for FEMA, said the campus in Kahului is a good spot because it's a familiar location and many evacuees have moved to temporary housing in the area.
Copyright 2023 Hawaii News Now. All rights reserved.