Tropical Depression Greg passes south of the islands; Fernanda now a post-tropical remnant low
Published: Aug. 13, 2023 at 6:15 PM HST
|
Updated: Aug. 17, 2023 at 11:07 AM HST
HONOLULU (HawaiiNewsNow) - Tropical Depression Greg is continuing to weaken and could become a post-tropical remnant low later Thursday.
Meanwhile, Fernanda has been downgraded to a remnant low well to the east of the Hawaiian Islands.
The Central Pacific Hurricane Center said at 11 a.m. Wednesday, Tropical Depression Greg was located about 630 miles south of Honolulu. It was moving to the west at 13 miles per hour with maximum sustained winds of 35 miles per hour.
Deeper tropical moisture from post-tropical cyclone Fernanda is expected to move over the islands late Sunday through Tuesday. Expect humid conditions and a higher chance for showers, especially for the islands of Hawaii and Maui, with a chance of locally heavy rain for windward slopes of those islands, especially the time period from Monday afternoon through Tuesday morning.
The National Hurricane Center is also tracking Hurricane Hilary off the Pacific coast of Mexico. It is forecast to move to the north-northwest, and is a threat to Baja California. It also could bring heavy rain to the southwest continental U.S.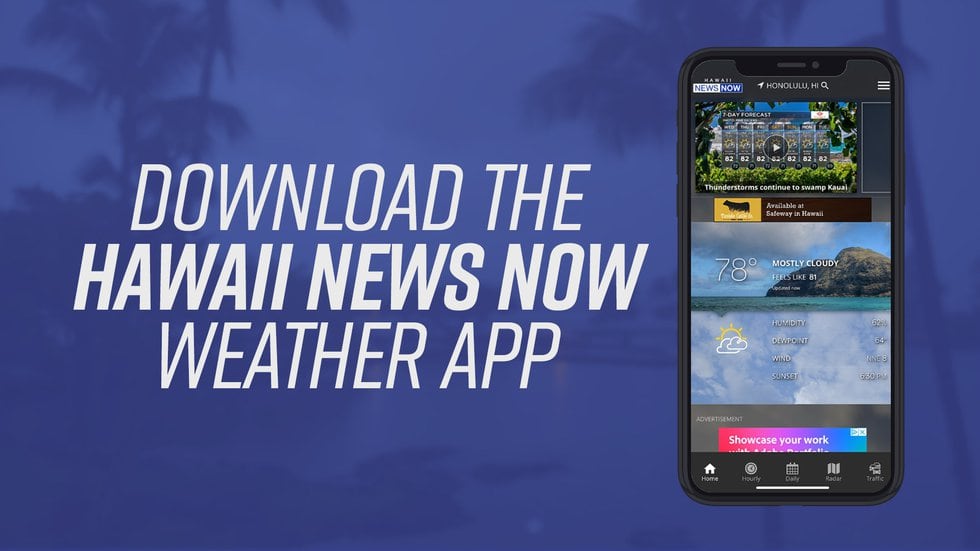 Copyright 2023 Hawaii News Now. All rights reserved.