First Alert Weather Day: Red flag warning extended as Dora tracks west
Published: Aug. 6, 2023 at 10:27 AM HST
|
Updated: Aug. 9, 2023 at 6:51 AM HST
HONOLULU (HawaiiNewsNow) - Strong winds with gusts to 60 mph are are buffeting the state as Hurricane Dora passes south of the island chain, fueling brush fires and downing trees.
Here are the latest weather alerts in effect:
A red flag warning has been extended through 6 p.m. Wednesday. This means that a combination of strong winds and warm temps can lead to rapidly spreading brush fires.
A high surf warning is up for east-facing shores of Hawaii Island and Maui County from 6 p.m. Monday through 6 p.m. Tuesday as models show waves of up to 10 to 15 feet.
A gale warning has been issued for coastal and channel waters of Maui County and Hawaii Island with a small craft advisory for remaining coastal waters.
A high wind warning has expired 6 a.m. Wednesday but a red flag warning remains in effect until the evening.
Hawaii News Now has also declared Tuesday through Wednesday morning as a First Alert Weather Day due to the ongoing potential for damaging winds, which have already also caused a fire threat.
The HNN weather team reports winds have reached 55 mph in some places during the overnight hours into Tuesday morning and with a dry airmass sitting over the state and passing of Dora to the south and a strong area of high pressure to the north, there is the potential for strong downsloping winds on Tuesday afternoon, exceeding 60 mph in some leeward neighborhoods.
Dry brush, low relatively and high winds will also heighten our risk for fires.
Power outages and downed trees are also concern. Winds will reach 20 to 30 mph with higher gusts. With the direction of the trad winds, leeward neighborhoods downwind of the mountains are prone to potentially damaging winds.
The winds started picking up Monday afternoon as strong high pressure to the north of the state interacted with Hurricane Dora passing well to the south. Winds are forecast to be strong in downslope leeward areas and the summits of Haleakala, Mauna Kea and Mauna Loa.
At the same time, the winds are coinciding with dry conditions and low humidity levels during the afternoons and evenings, which means there's a higher risk of brush fires spreading rapidly.
Officials are reminding the public to take in or properly secure any loose outdoors items in preparation of the powerful winds. Outdoor burning is also not recommended during this time.
For the latest severe weather updates and First Alerts, download the HNN Weather Now App.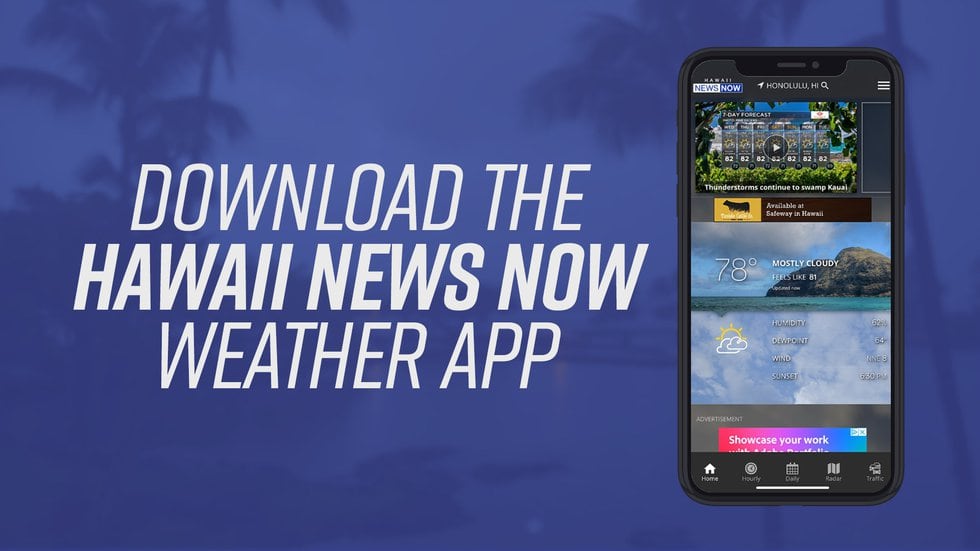 Copyright 2023 Hawaii News Now. All rights reserved.