PODCAST: New film explores struggles of growing up in Hawaii, embraces 'all local'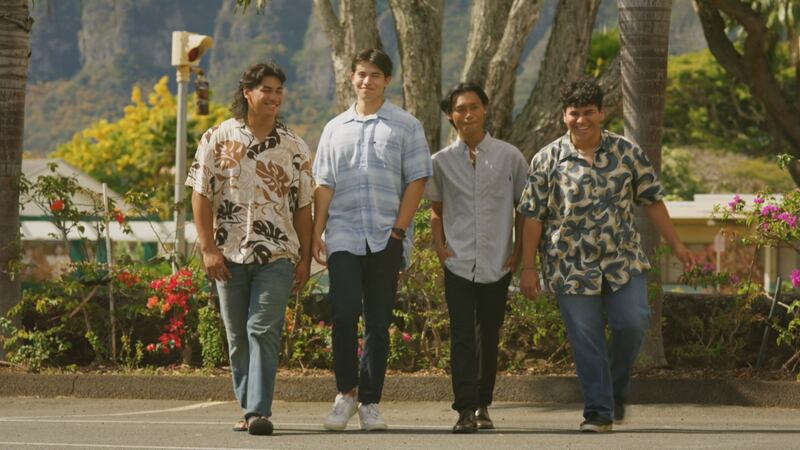 Published: Aug. 3, 2023 at 12:34 PM HST
HONOLULU (HawaiiNewsNow) - A new film that sheds light on the challenges and struggles of growing up in Hawaii is set to premiere in theaters this Friday.
Hawaii native James Sereno is the filmmaker behind "Growing Up Local" — which explores three generations of the Nagata family.
LISTEN:
With Waimanalo serving as the backdrop, the coming-of-age film chronicles the story of one character, Stanley, who's a high school senior struggling to establish his identity while stuck between his friends' and father's influences.
Sereno said he drew from his own personal life to develop the story of "Growing Up Local."
"I grew up here," he said. "I felt that point of view story from us here locally, sharing kind of how we live and what we do and how we are and the values we carry and kind of the choices we make was really, really important."
Sereno said the film is "all local," meaning everyone who worked on the project — from the writing to the cast and crew — has roots in the islands. That includes Na Hoku Hanohano Award winner Taimane Gardner, who created the musical score for the film.
"I feel like what she added to the story was the soul, and that was really, really important to have and her talent and her gift to create this beautiful vibe for the film really helped us," Sereno said.
Gardner said she felt honored because, as a performer, this was something new for her.
"James really believed in me to go a different direction and find another way to be artistic and creative, so he really believed in me," Gardner said. "He gave me great guidance and I think we work really well together. So I'm very, very excited and proud of what we came up with."
Tickets for "Growing Up Local" are on sale now and the film will premiere at Consolidated Theatres Ward and Pearlridge for a limited two-week engagement starting Friday, Aug. 4.
Copyright 2023 Hawaii News Now. All rights reserved.