Dora maintains strength as a Category 4 hurricane as it passes south of Kauai
Published: Aug. 1, 2023 at 5:39 PM HST
|
Updated: Aug. 8, 2023 at 11:02 PM HST
HONOLULU (HawaiiNewsNow) - Dora remains a powerful Category 4 hurricane as it passes far south of Kauai, bringing dangerous winds that have already triggered brush fires.
The Central Pacific Hurricane Center in Honolulu said at 11 p.m. Tuesday, Dora was maintaining its intensity — with maximum sustained winds of 130 miles per hour and higher gusts.
Dora was centered about 740 miles south-southwest of Honolulu and was moving west at 23 mph.
Hurricane force winds still extend outward up to 30 miles from the center while tropical storm force winds extend outward up to 115 miles.
Central Pacific Hurricane Center officials said some gradual weakening is expected over the next 48 hours.
The National Weather Service in Honolulu said based on the current forecasts, Hurricane Dora is expected to move on a path about 500 miles south of Hawaii.
The storm will help produce very strong winds through Tuesday.
A high wind warning has been issued for most of the state through Wednesday morning.
MORE: Red flag, high wind warnings issued as Hurricane Dora passes south of state
A short-lived southeast swell is expected to fill in Tuesday through midweek as Dora passes far to the south, with rough and dangerous waves. A high surf warning has been issued for the east shores of Hawaii, Maui and Molokai for waves of 10 to 15 feet.
As Dora moves through the Central Pacific, stay with the HNN First Alert weather team for the latest updates and be sure to download the HNN weather app.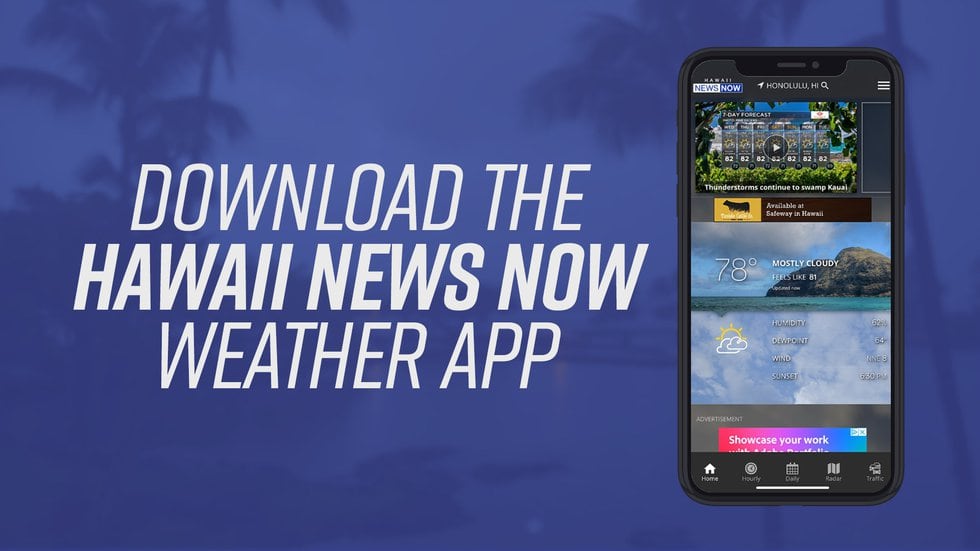 Copyright 2023 Hawaii News Now. All rights reserved.