Future remains unclear after nurses strike at care facility ends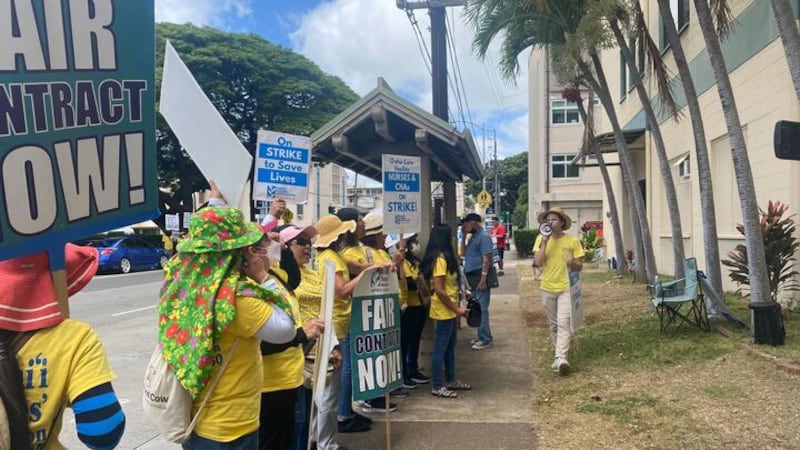 Published: Jul. 18, 2023 at 6:04 PM HST
HONOLULU (HawaiiNewsNow) - A seven-day nurses strike at Oahu Care Facility wrapped up Tuesday, but both sides are unclear about next steps.
Nurses say the facility has not come back to the bargaining table.
"They still have no proposal or fair contract. Hopefully they're going to make it tomorrow. Hopefully they're not going to be leaving us with no contract until tomorrow because we are expecting to be back to work," said Oahu Care Facility nurse Loralyn Balisteras.
Oahu Care Facility has not released a new statement on the strike.
Knowing their strike caused a shuffling of staff across the facility, nurses hope their absence has proven the value of their work.
"They're also getting a hard time. Our administrative department is now working on the floor, helping out with the residents' needs. Mostly all of them are there," said Balisteras.
The nurses are demanding wage increases to incentivize hiring at their facility.
"We don't like to be here, because we know our patients are waiting for us. We love them," said Joanne Guerrero, certified nurse assistant at the Oahu Care Facility.
In a previous statement to HNN, Oahu Care Facility said that their leadership team continues to negotiate in good faith and respects the right of their nursing staff to strike.
Copyright 2023 Hawaii News Now. All rights reserved.