Maalaea Harbor boaters beg state officials for help deterring thieves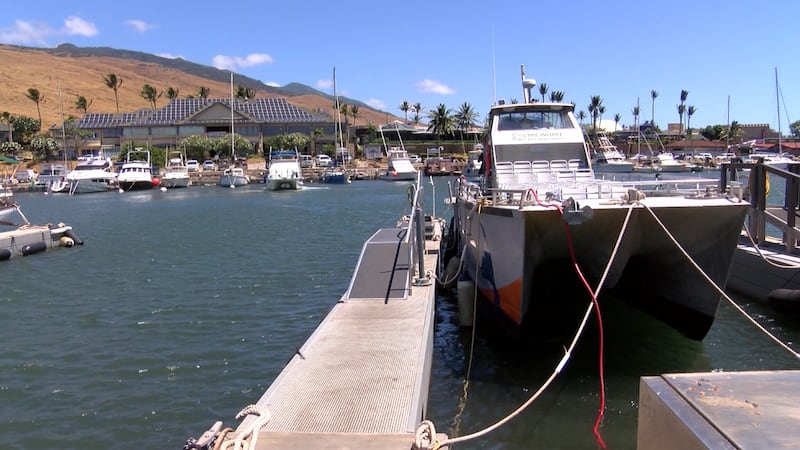 Published: Jul. 14, 2023 at 9:29 PM HST
MAALAEA (HawaiiNewsNow) - Maalaea Small Boat Harbor on Maui is bustling with visitors by day – and thieves by night.
Boaters say they are being targeted by thieves almost every week and they are begging state officials to help keep them safe.
"It's definitely a persistent issue and it's definitely an issue that effects several operators here, if not all of us," said Stephen Bennett, Trilogy's Director of Operations.
Trilogy's surveillance video captured three thieves breaking into one of its boat last week Thursday around 9:45 p.m.
Bennett says their cameras and other security measures they have clearly are not enough to deter the thieves.
"We have a security gate and they're getting around it," Bennett said. "These three have been described, caught on cameras, on other vessels and breaking into other boats."
The Leilani with the Pride of Maui has an alarm system that apparently isn't a deterrence either.
"I've come on to the boat in the mornings with this back hatch completely ripped open," said Captain Nathaniel Greene. "All my hatches have been gone through, all of the gear stolen. The theft is one thing, but the vandalism is the biggest thing. Broken beer bottles on the boat, left over cigarettes. These guys are having a party down here. They have all the time in the world because there's no security at the harbor."
Greene and Bennet say commercial vessels, personal boats, even vehicles have all been broken into. They are asking state officials for better lighting, cameras, and overnight patrols.
Department of Land and Natural Resources (DLNR) Division of Boating and Ocean Recreation (DOBOR) said they are aware of complaints at Maalaea Harbor but do not have any plans to add security cameras.
"If there are lighting issues, DOBOR will work with an electrical contractor to on possible upgrades," said Ryan Aguilar, DLNR Communications Specialist.
Aguilar also said DLNR does not retain private security in any of its facilities.
Bennet and Greene hope that will change.
"This space in general as a public space, as a state-controlled space, should have adequate lighting as a proper deterrent just to make it safe for people to be here," said Bennett.
"We can come together as a community and let these people know that's not allowed in Maalaea Harbor, that we're a smart, strong community and that's not allowed," Greene said.
Copyright 2023 Hawaii News Now. All rights reserved.