Honolulu police officer in custody after allegedly fleeing arrest
Published: Jul. 5, 2023 at 5:37 PM HST
|
Updated: Jul. 6, 2023 at 12:16 PM HST
HONOLULU (HawaiiNewsNow) - The search has ended Wednesday for a Honolulu police officer who allegedly fled his arrest for restraining order violations.
Officer Ernest Siosi Aliksa was arrested around 9 p.m., HPD arrest logs show.
The 41-year-old is accused of driving off from officers who were trying to arrest him Tuesday for violating a restraining order, multiple sources told Hawaii News Now.
Aliksa was out on bail, awaiting trials in three separate criminal cases that cover 18 counts of violating the TRO back in March and April.
The new allegations stem from recent messages sent to the woman who filed the TRO, an ex-girlfriend.
"He's had his police powers taken away so he shouldn't have any firearms," said retired HPD Deputy Chief John McCarthy, who added there is still a danger given the alleged behavior.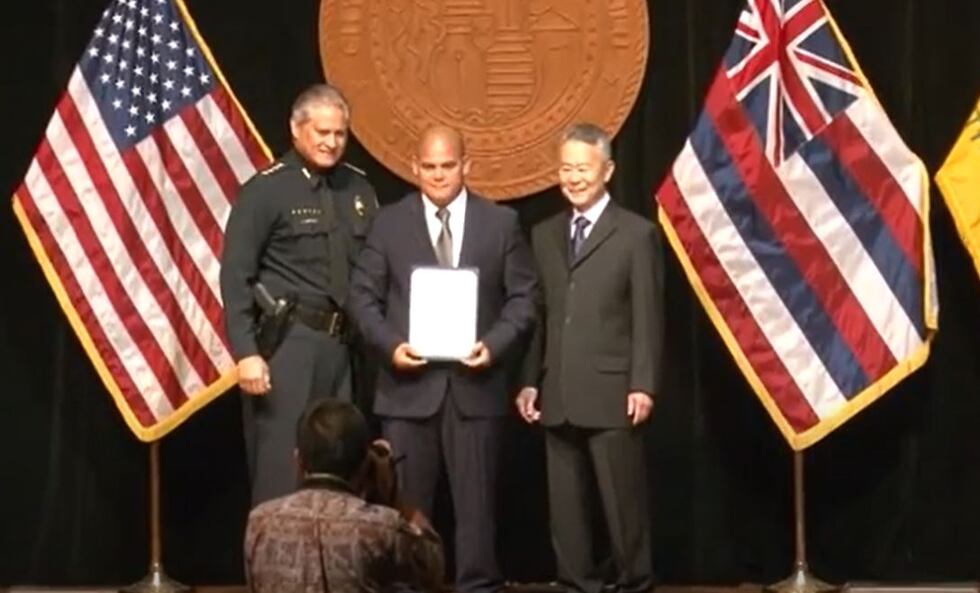 According to the TRO petition, Aliksa would threaten the woman. She wrote in court records that she does not feel safe.
Sources tell Hawaii News Now that an all-points bulletin or alert was sent out to some in HPD for Aliksa's vehicle.
Cristina Arias, of the Domestic Violence Action Center, said the safety plan for a TRO petitioner changes when the accused person is a law enforcement officer.
"He knows where the shelters are, he knows how to find out her whereabouts. He knows how to access other information that the regular public is not, is not allowed to," Arias said.
HPD would not confirm details about the new allegations of violations this week but a spokesperson said criminal and administrative investigations are ongoing.
Aliksa was honored in 2015 when he was recognized for his role in saving a tour bus driver.
Copyright 2023 Hawaii News Now. All rights reserved.