Maui mom wants to spread awareness while son battles bacterial meningitis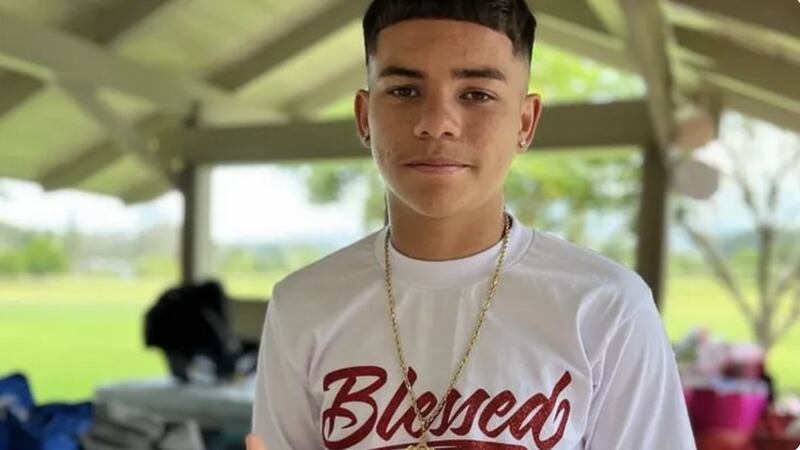 Published: Jun. 16, 2023 at 6:55 PM HST
HONOLULU (HawaiiNewsNow) - A Maui teenager is grateful to be out of the hospital after a sinus infection spread to his brain.
But the 16-year-old still has a long recovery ahead.
His mother is sharing their story so other parents can be aware.
Bryan Matteo-Mendes is an aspiring boxer who has always been athletic and strong.
That's why his mother was immediately concerned when he complained of an excruciating headache back in April.
"He called me in the worst pain of his life, like crying his heart out. Like just crying, like, 'Mom I'm in so much pain,'" said Sherri-Lynn Mendes.
They went to several doctors and were sent home with over-the-counter pain medication.
But Sherri-Lynn says she knew something was not right and took her son to the hospital.
"[I said], 'We're not going to leave until you guys run some type of test because something is obviously wrong with him," she said.
She was right.
A spinal tap revealed Bryan's white blood cell count was extremely high. His body was fighting bacterial meningitis and other infections.
He was immediately airlifted to Kapiolani Medical Center for Women and Children on Oahu because at that point, it could have been fatal.
"I was devastated. Till today I am. It was the hardest time in my whole life," Sherri-Lynn said.
Bryan's condition unfortunately got worse.
Doctors found an abscess in the left side of his brain and an aneurysm on the right side of his brain.
"The last thing my son told me was, 'Mom, don't cry.'"
Surgeons were able to successfully remove both the abscess and aneurysm from Bryan's brain.
However, in May, Bryan suffered from a stroke.
A month later, after intense physical therapy, Sherri-Lynn says Bryan is doing much better.
"My son can walk, he can talk, he can read, he can write."
And Bryan hopes to one day box again.
But he is not out of the woods yet.
Bryan has one more surgery in July where doctors will put a synthetic bone into his skull because the old one might be infected.
Sherri-Lynn wants to share her son's story in the hopes it may help other parents.
This all started with a headache.
"Pay attention. Like sometimes you think that it's just a simple sickness because you never think like me, that this would happen. Like, it wouldn't be me, it wouldn't be my child, especially when you have a healthy athletic child like mine," Sherri-Lynn said.
If you would like to help Bryan in his recovery, click here.
Copyright 2023 Hawaii News Now. All rights reserved.