You won't find bald eagles in Hawaii, but they're a common sight in Alaska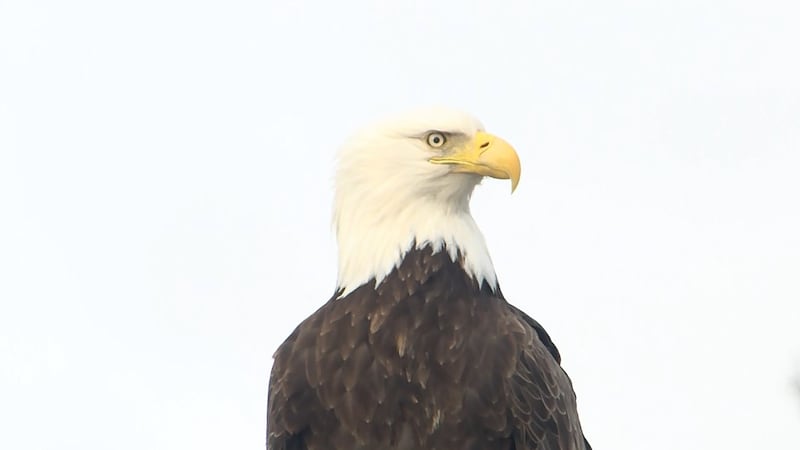 Published: Jun. 15, 2023 at 8:14 AM HST
|
Updated: Jun. 15, 2023 at 4:59 PM HST
HONOLULU (HawaiiNewsNow) - As the crew of the Hokulea prepares for its historic voyage, a delegation from Hawaii has been catching breathtaking sightings of wildlife in Juneau.
The most eye-catching one? Bald eagles.
Bald eagles are significant animals in Alaska. While there's none to see in Hawaii, it's a common sight in Juneau.
Polynesian Voyaging Photographer Kaimana Pine couldn't hold back his amazement.
"It's amazing. I can't believe how big they are and how many the are. It's just beautiful," he said. "It's making this amazing noise. This pre-historic scream almost."
Eagle calls fill the crisp quiet air. Pine says despite the noise, the atmosphere is a lot different from Honolulu.
"It's much more quieter here," he added.
In addition to the spectacular sighting, Hokulea's departure from Alaska seems to be surreal for many. It's history in the making.
"It's like the Polynesian Voyaging Society 'ohana connecting with our friends and family here is very special."
The actual departure has been postponed to Saturday, pending weather conditions.
Copyright 2023 Hawaii News Now. All rights reserved.